Best Amazon Prime Day Fishing Deals in 2022
Amazon Prime Day is a great time to find some incredible deals on fishing gear and outdoor equipment.  We're sure that Prime Day will be bigger than ever in 2022 and offer some of the best deals we've seen!
What Is Amazon Prime Day?
Prime Day is the annual sale event exclusively for Prime Members. Prime Day 2021 was the biggest Amazon event ever with over 100 million products sold at record-breaking low prices. This year, the Amazon Prime Day Sales event will be happening July 12 and 13, 2022.
Prime Day was originally a celebration of Amazon's 20th anniversary. Amazon has since moved the day from their August anniversary date to different dates each year.
What Products Are On Sale?
Amazon Prime Day focuses on "lightning deals" and "daily deals". This means products will go on sale for short time periods and quantities will be limited. The products that sell out the quickest will not be restocked at the end of the Prime Day period. This means that you need to make a decision quickly or risk that product being gone forever.
As of this morning, here are some of the best deals we found on brand name quality fishing gear.
PENN Battle Spinning Fishing Reel
Lew's American Hero 200 Spinning Reel
Piscifun Alloy M Baitcasting Reel
Penn Pursuit III & Pursuit IV Spinning Fishing Reels
Okuma PCH Custom Lightweight Responsive Graphite Casting Rod
Okuma PCH Custom Lightweight Responsive Graphite Casting Rod
Abu Garcia Mike Iaconelli Pro-Designed Youth Reel and Fishing Rod Combo
Catch Co Mike Bucca Baby Bull Shad Swimbait 3.75" 1/2 oz
MadBite 5"/ 8" Long, Jointed Swimbait
TRUSCEND Long Colorfast X8 Braided Fishing Line
Tilley Endurables LTM5 Airflo Unisex Hat
What Kind of Deals Will There Be This Year?
In years past we've seen deals for every type of angler:
Rods & Reels: fly fishing, spinning, baitcasting, and combos
Lure: crankbaits, jerkbaits, swimbaits, spinnerbaits, and all types of fishing lures
Watercraft: small fishing boat and fishing kayak
Tackle Boxes: individual tackle box, backpack fishing tackle, and even camping gear combos
Coolers: Yeti tumbler and Coleman coolers
Fish finder and GPS's
Line: mono, braid, and fluoro
More fishing equipment: lake net, rod holder, digital scale, pliers, gloves, and more outdoor gear
Last year some notable fishing deals were:
45% off of the Abu Garcia Pro Max & Max Pro Low Profile Baitcast Fishing Reels
30% off of the Abu Garcia Ambassadeur S Round Baitcast Fishing Reel
39% off of the Abu Garcia Vengeance Casting Fishing Rod
20% off of the Daiwa BG Spinning Reels
20% off of the Daiwa Fuego LT Spinning Reel
20% off the Daiwa Saltist Spinning Reel
34% off of the Pflueger President XT Low Profile Reel
44% off of the Penn Battle II & III Spinning Fishing Reel
44% off of the PENN Pursuit III Spinning Fishing Reel
44% off of the Ugly Stik Elite Spinning Fishing Rod
Don't Miss Our Big List of Prime Day Deals in 2022
As soon as the information is available, we'll be curating an extensive list on the best Amazon Prime Day fishing deals in 2022.
We're expecting some great bass fishing gear deals this year just as we've seen in years past.
Is The Amazon Prime Subscription Worth It?
Over the years we've continued to purchase more and more online, but when the pandemic hit Amazon Prime became completely indispensable.
I often still make purchases from other retailers, but the overall convenience of Amazon Prime's fast delivery and free returns keeps me both a member and a regular.
Here are a few of my favorite benefits of Amazon Prime:
Free 1 to 2 day Shipping
Free returns
Participation in exclusive events like Amazon Prime Day
Additional Perks:
Unlimited instant streaming of movies and TV shows
Unlimited music streaming
Free Kindle books
Prime Gaming
Free unlimited photo storage
Readability – Bring the articles to life with Readability.
Product Discounts
Additional Whole Foods discounts
Amazon Photos
Be sure to follow us on Facebook as we'll be keeping you updated with the latest info on each Prime Day fishing deal we find.
As an Amazon Associate I earn from qualifying purchases.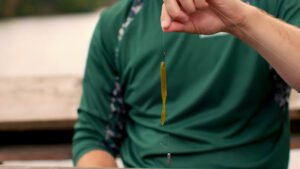 Discover the drop shotting technique, a favorite among professional bass anglers, that presents bait in an irresistible way to bass. Learn the rig setup, gear selection, and advanced strategies to improve your bass fishing skills. Read now!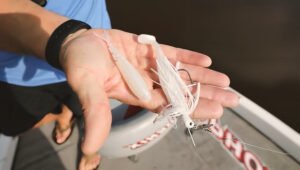 Boost your bass fishing success with chatterbaits – the revolutionary bait that mimics real-life baitfish movements. Learn the versatile techniques and optimal fishing conditions for using chatterbaits to entice bass strikes. Find out how to choose the right gear and tackle for maximum effectiveness. Discover solutions to common challenges and the importance of responsible angling. Read now to elevate your bass fishing strategies with chatterbaits!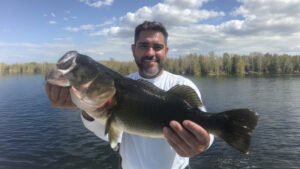 Enhance your angling skills and increase your summer fishing success by understanding bass behavior during the hot summer months. Learn how temperature, light, cover, and forage availability influence bass movements and feeding patterns. Discover the best fishing techniques and lure selection for catching bass in the summer. Read now!