Best Bass Fishing Boat Outboard Motor - Mercury Marine Outboards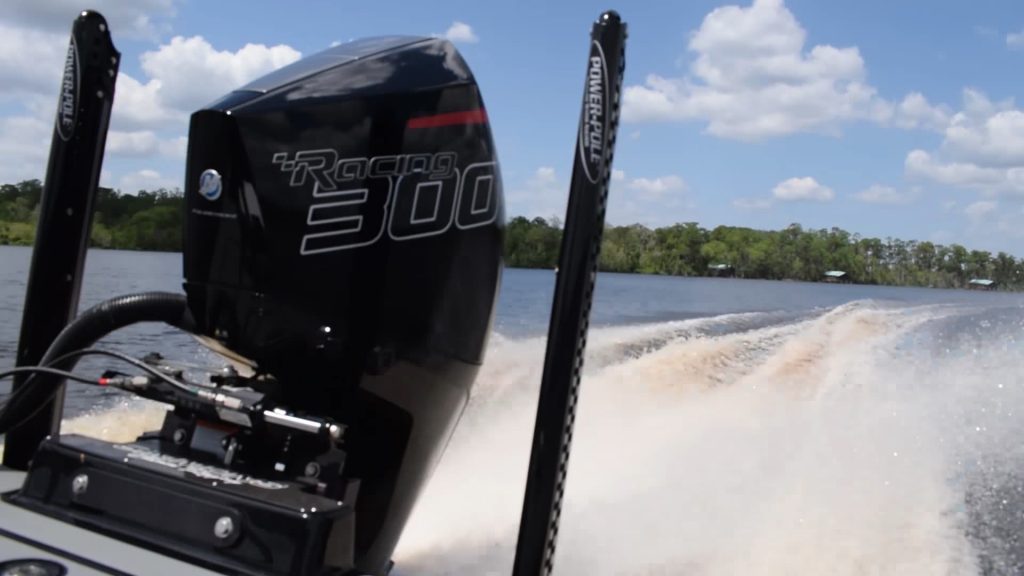 Mercury Marine is the #1 outboard motor brand used in bass fishing boats. Mercury has been the outboard motor of choice for bass anglers for decades, for a good reason…it's the best.
From experienced anglers to new boating families, Mercury outboards are the engines that make bass fishing on small boats enjoyable.
Mercury makes motors to meet the needs of every bass fishing boater. They have motors for recreational and tournament bass boaters. For bass fishing in rivers, lakes, and bays. Mercury Marine has a motor that will do the job right.
Mercury outboards are and have always been, best-in-class when it comes to power, fuel efficiency, innovation, and durability.
They've set — and reset — the standard for reliability, convenience, and environmentally responsible performance.
Not only are Mercury outboards best in class, but they are also backed by the most comprehensive array of services in the industry. Top-notch, quality parts, and customer service are available at over 2,000 dealer locations across the country, and Mercury's network of factory-trained service technicians can be found at the nearest official Mercury Service center.
For anglers looking to take their passion for fishing to the next level, Mercury offers the best engines on the water for your next fishing boat.
Mercury has excellent corrosion protection with a zinc anode to protect your engine while out on the water. It offers corrosion protection that is tailored to the specific parts of the engine so you can be sure your engine is well protected and lasts for years to come.
Mercury is also very careful to protect the bearings from corrosion and rust. Mercury does this by applying a special coating to the engine bearings that last for the life of the engine.
Mercury has four different categories of outboard motors. Each of these categories offers something different depending upon what kind of fishing or boating you plan on doing.
Mercury has some of the best engineers in the industry, they design their motors to work well, and they don't rest until every motor does.
They design, develop, and test their boat motors in the harshest conditions, in all types of water, and they improve them every year.
Mercury is the master of engineering, they work with a variety of different technologies to design and test their motors. They use computer-aided design software to design and test the propellers to ensure they are strong.
Mercury's engineering team ensures each outboard engine is easy to disconnect and service, thanks to its quick-disconnect technology.
Quick disconnects make it easier for you to remove the motor from the boat or to swap out the propeller, reducing the risk of damage to the motor or the boat.
Easy start technology also allows cranking your motor easier and faster. With this technology, cranking becomes easier due to the special starter clutch.
Mercury outboards are the best engines on the water, hands down.
The Mercury Verado 350hp is the ideal outboard for the fisherman looking to take their passion for fishing to the next level. This is a fast outboard specifically designed for bass fishing.
The Mercury Verado 350hp is a four-stroke, direct-injection, twin-screw supercharged, and air-induction outboard motor. It is designed for easy installation, reliable and fuel-efficient operation.
This motor features Mercury's exclusive Charge Air Cooling (CAC) system, where the air is used to cool the supercharger, resulting in a cooler, denser charge for more horsepower and torque.
It also includes Mercury's Electronic Yamaha PW10ST High Output 10.1HP Four Stroke Engine Smart Craft Digital Controls with Keypad 220 Amp / 1250 Watt Alternator, Minn Kota Riptide ST 24V 80 lb. Thrust Minn Kota Trolling Motor with Foot Control, Minn Kota Talon Platinum 24V 40 lb. Thrust Down Scan Transducer, User-friendly rear-facing spool control, Power trim/tilt steering wheel, 30″ Shaft Length.
The Verado 350hp is one of Mercury's best motors for bass fishing.
If you're feeling the need for speed, the Mercury Pro XS 300hp is the perfect engine for your speed boat. It reaches speeds of up to 75 mph.
This is a great engine for fishing lakes, rivers, or bays. Its SmartCraft gauges keep you informed of your fuel, oil, and water levels so you'll always know when it's time for a refill.
This engine is self-contained, meaning it doesn't require a separate motor mount to attach it to the boat.
The Mercury Pro XS's corrosion protection gives it the highest durability rating in its class. It also has excellent vibration and sound control, which means you'll have a quiet ride in your bass boat. You can always count on Mercury to provide you with the best motors for your boat.
The Mercury Pro XS is a great engine for those looking to get the most performance out of their bass fishing boat.