Abu Garcia Revo IKE Baitcaster Review
The Abu Garcia Revo IKE baitcaster is an amazing reel that is packed with features. It is designed with comfort and performance in mind and has a smooth drag system that handles big bass with ease. With everything going for this reel, are there any drawbacks? Read our review to find out.
Overview of the Revo IKE Low Profile Casting Reel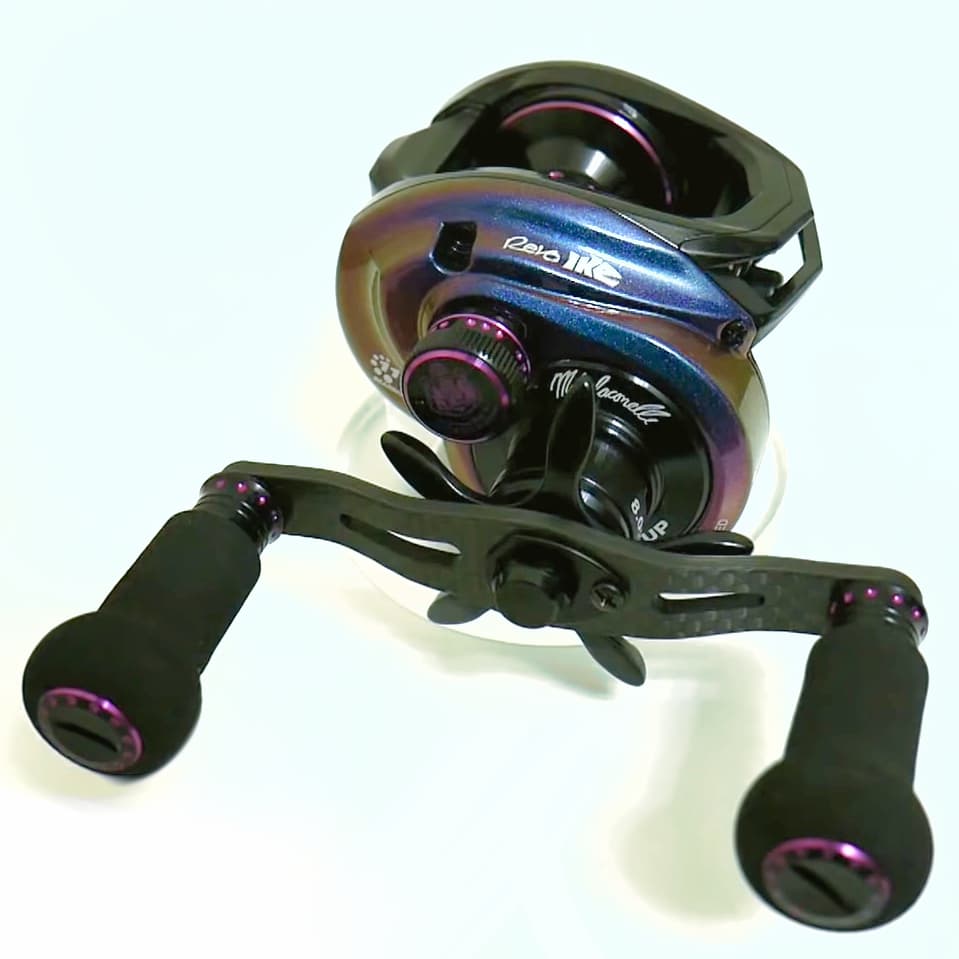 While there are some amazing casting reels on the market. Few and far in-between are the amazing baitcasters that also look amazing.
The Abu Garcia Revo IKE falls into this latter category.
Not only does it look great, but it also performs beautifully as well.
To accomplish this, Abu Garcia joined up with bass legend Mike Iaconelli and produced the Revo IKE.
The IKE took the amazing foundation offered by reels like the Revo SX and STX and brought it to the next level.
Through multiple improvements and internal upgrades, the IKE delivers an excellent design with upgraded performance that will give you the functionality and power needed to pull in your next trophy bass.
Revo IKE Baitcasting Reel Specs:
Ball Bearings: 11 (10+1)
Anti-Reverse: Yes
Handle: Compact Bent Handle & Star
Brake System: IVCB-6L
Brake Type: Centrifugal braking
Line Capacity: 145/12 mono
Gear Ratio: 6.6:1 & 8.0:1
Spool: Aluminum
Body: X2-Cräftic (Aluminum Alloy)
Drag: 24 lbs
Weight: 7.6 oz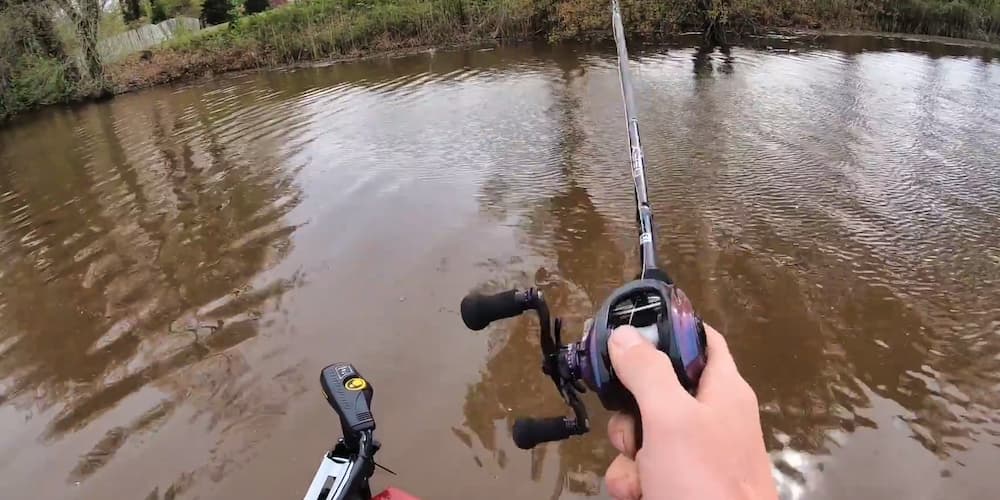 The Revo IKE is packed with premium features, making it one of the best reels on the market. Many times, a reel manufacturer will slap a professional's name on a reel and call it a day, but you can tell Abu Garcia took the time to build a reel based on the input and recommendations of Mike Iaconelli. The result is an excellent baitcaster.
Upgrade Drag System - The Power Stack Carbon Matrix
The drag system on this Abu Garcia reel is the latest offering from Abu Garcia. Based on their award-winning Power Stack system, this new drag system offers improved performance, with greater resistance to torque, and more accurate drag adjustments.
Revo IKE's drag system is custom tuned and tested, delivering the optimum performance with 24 lbs of drag pressure for a wide range of fishing situations.
The drag system is easily adjustable, offering greater control in both light and heavy fishing conditions.
The carbon-fiber-reinforced drag washers are precision-machined from a single piece of high-grade boron-nitride-carbide, ensuring a smooth, tight drag.
X2-Cräftic Abu's Custom Alloy Frame
The X2-Cräftic alloy frame is built for strength and durability, with a low-profile design that is light in weight, yet strong enough to withstand the rigors of bass fishing.
The solid anodized aluminum alloy frame is finished with a durable black finish.
The low-profile design of the Revo Ike Series reel makes it easy to hold and manage. Whether you're reeling in big fish or working a jig, the low-profile design fits comfortably in your hand.
Light and Durable Sideplates
The IKE's sideplates are built to be lightweight without sacrificing durability. C6 carbon is the best material for sideplates. By utilizing C6 on one side and aluminum on the other the IKE provides the perfect blend of strength and rigidity.
The IKE utilizes a special flip flop painting scheme that gives it a unique look that really stands out. Depending on the light and direction that the IKE is looked at, the reel may look purple, blue, or green. This comes as a result of the paint layer being manipulated by a special light-sensitive coating to change the color.
The look of the reel doesn't affect the functionality at all, but it's always a bonus to think your reel looks awesome. And this one does.
Equipped with 11 Ball Bearings
The Revo Ike Series reel features 10 stainless steel ball bearings and 1 roller bearing, which provides excellent performance that reflects in the smooth casts and retrieve.
The bearings are precision-machined to provide consistently smooth rotation.
High Speed Infini II Spool
The high-speed spool features an extra-wide design, reducing the distance between the line guide and spool, which helps to minimize tangles and line wind-back.
It also allows the line to flow more freely and evenly, increasing casting distance.
The highly customizable IVCB-6L braking system offers anglers the ability to adjust the braking force, eliminating backlash and birdnesting. The infinitely variable centrifugal brake design allows you to dial in the reel to the optimal braking force.
The compact bent handle and star are designed to offer a comfortable, ergonomic grip. The compact design reduces the amount of space the reel takes up on the rod while still offering plenty of grip and control.
The ergonomic reel knob is made from EVA foam, which absorbs impact and distributes weight evenly, making it more comfortable to use over long periods of time.
Easy Access Lubrication Port
The lube port allows the reel to be lubricated without removing the front cover, saving time and eliminating the need to disassemble the reel.
The Everslik coating on the pinion shaft and pawl provide corrosion resistance and durability, for long-lasting performance and reduced friction.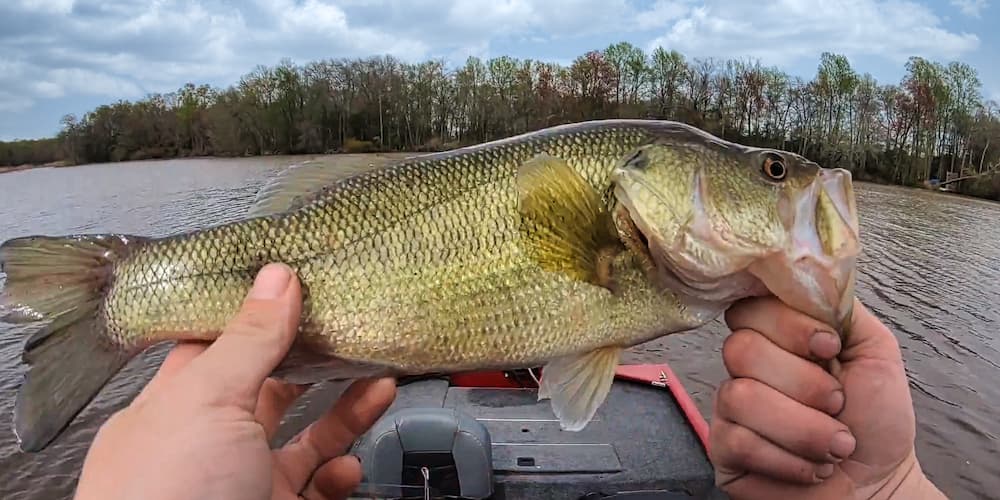 What We Liked About The Revo IKE
The Revo IKE has a lot going for it, and we like the way it feels and performs.
While it's not the lightest reel you'll find on the market, it's still very lightweight and comfortable to use over a full day of use.
We appreciate the Revo IKE's smooth action and the fact that it casts very well, as well as the full set of features packed into this low profile baitcaster.
As much as we like the Revo IKE, we know it's not going to be for everyone.
The first thing most people will notice is the price. The Revo IKE is a premium reel with a price tag to match.
Then there's the fact that the Revo IKE only comes in two gear ratios and is missing the favorited 7:1 ratio.
So, as much as we like the Revo IKE, we can't say it's the best reel for everyone because of these two factors.
Despite that, if you don't mind the price and have the 7:1 ratio already handled, we think you'll really like this reel.
It's smooth, strong and very comfortable to use. The Revo IKE is a great reel overall and a no-brainer when considering it's the creation of a pro who has the skills to make a great baitcast reel.
Smooth casting and retrieving
Feels great in your hand
Comfortable and lightweight
Great drag system
Responsive and easy to adjust
Nice color schemes
Price – realistically the Revo IKE will be out of most hobbyist's budget
Gear ratio is missing the sweet 7:1 spot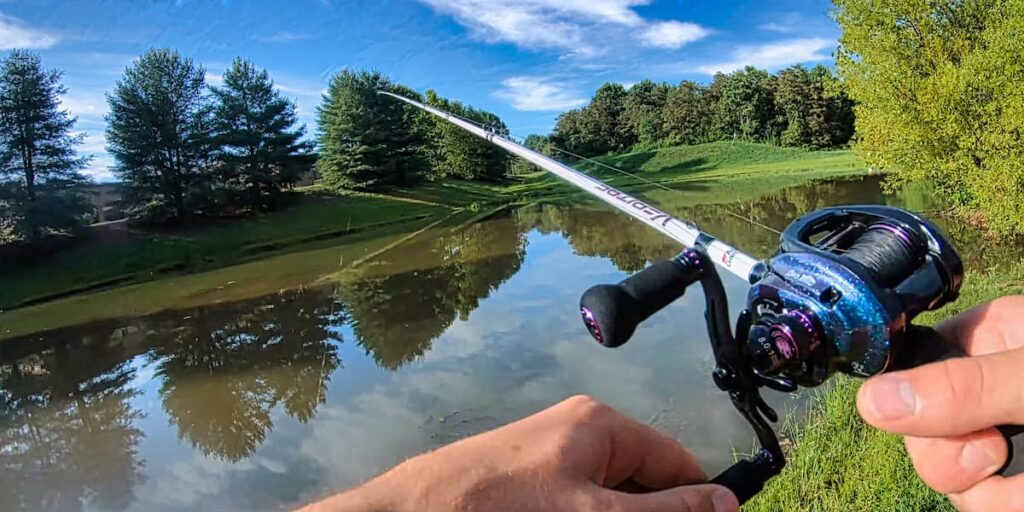 We've given the Abu Garcia Revo IKE Baitcasting Reel ratings in four categories. They are as follows:
Price: B
Build: A
Feature Set: A
Design: B
The Abu Garcia Revo IKE earns an overall score of: B+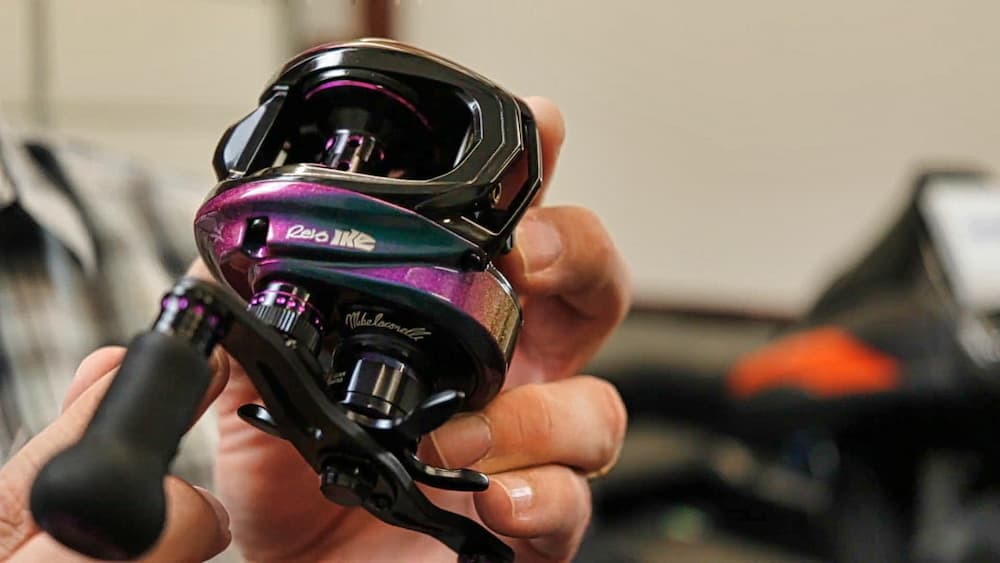 Abu Garcia's Revo IKE is a smooth-casting, strong reel that has a great drag system that's perfect for a wide variety of presentations and lures.
It's comfortable, lightweight and feels like it was custom-designed. It's definitely a quality reel.
The only thing bad I have to say about it is that it will be out of the budget of the average angler. However, price aside, if you need a 6:1 or 8:1 baitcaster the IKE really is a fantastic reel.
As an Amazon Associate I earn from qualifying purchases.
Instant Access To Our Private Selection...
We love sharing our expertise with others, but some times there's information and special deals we can't share openly. If you're looking for a little advantage out on the water sign up today and get instant access to our private selection of 10 lures we don't publicly share.