9 Best Baitcasting Rods for Bass Fishing
The fishing rod is one of the most critical factors for fishing success. Despite that, too many people fail to do their research and end up with a subpar rod or one not fit for the type of fishing techniques they are wanting to use. Don't make that mistake. Take a few moments to find the perfect bass casting rod.
As an Amazon Associate I earn from qualifying purchases.
Instant Access To Our Private Selection...
We love sharing our expertise with others, but some times there's information and special deals we can't share openly. If you're looking for a little advantage out on the water sign up today and get instant access to our private selection of 10 lures we don't publicly share.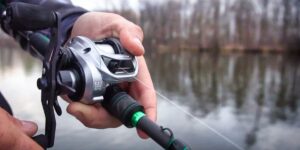 The Piscifun Alloy M baitcasting reel is an impressive fishing reel that offers great value for the price. It's an excellent option whether it's your first baitcaster or another for your collection, its quality construction and smooth performance will have you hooked. There are a couple items that could improve, but overall the Alloy M is definitely worth checking out. Read our full review here.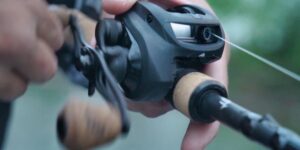 The 13 Fishing Concept A Gen II baitcasting reel is a great upgrade from the first generation of the Concept A. 13 Fishing made many improvements to the Concept A making the Gen II a great choice if you're looking for a reel with a great drag system, a small frame, and easily adjustable castability. Read our full review here.
A multipurpose, bass rod that is easy to use and well built, the St. Croix Bass X is a great value for the money. At a price well under $150, this rod is hard to beat for the features and quality it offers. With a durable blank design, SeaGuide hybrid guide platform, and split rear grip, the Bass X is ready to tackle any bass fishing situation.