Daiwa BG Spinning Reel Review
The Daiwa BG spinning reel is a great value for the price. It has great construction, a smooth drag, great line management and is comfortable to fish. It's a budget friendly fishing reel that packs the power to pull in big fish whether you're freshwater or inshore fishing.
Review of the Daiwa BG Fishing Reel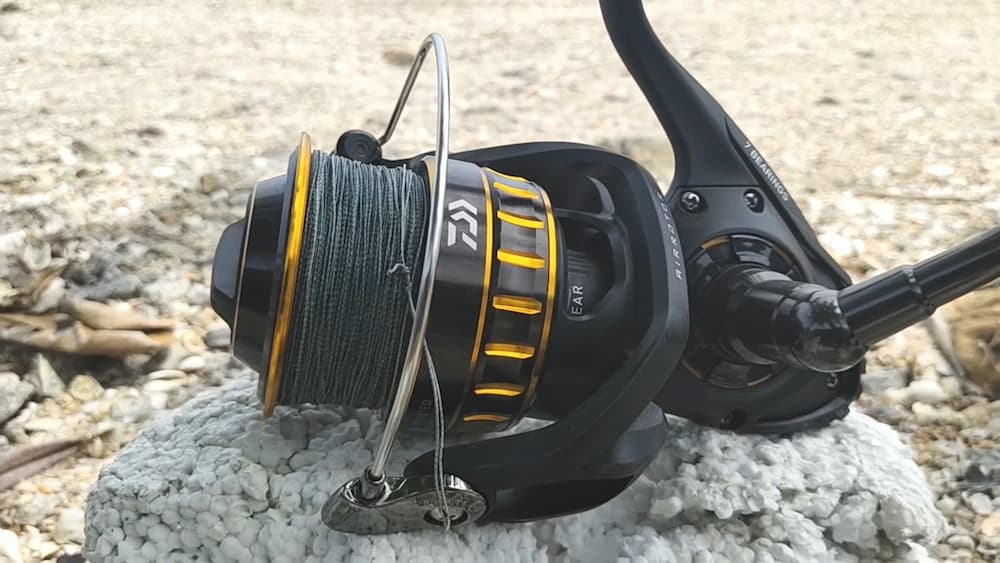 Every bass angler's goal is to buy a product that best meets their needs while staying within their budget. When it comes to bass fishing reels, the Daiwa BG Spinning Reels have been shown to be a reliable and economical option.
Daiwa is known worldwide for developing some of the best spinning reels and one of the best options they have available is the BG spinning reel. An economical powerhouse that packs in the features while maintaining a near $100 price range.
Compared to other high-priced Daiwa reels, the BG reel is excellent in simplicity, cost-effectiveness, and performance.
Shop Online for the Daiwa BG
Daiwa BG Spinning Reel Specs
Size: 1500 to 8000
Bearings: 7
Gear Ratio: 5.6:1, 5.7:1, & 5.3:1
Line Capacity: 155/4 to 550/20
Max Drag: 4.4 to 33 lbs
Weight: 8.5 to 30 ounces
The Daiwa BG Mag Sealed spool reel is one of those reels that you'll be glad you hooked up to your rod when a large fish bites your bait. Its 21st-century design, appearance, and technology, as well as the courage and capability to work overtime during a harsh fight, make this one a gorgeous fit.
It has a strong anodized aluminum body that provides optimum retrieval power. If you're looking for a silky-smooth experience, the Mag Sealed tech has you covered.
There's also no need to be concerned about the longevity of this jewel. The primary internal sections are protected by a magnetic oil barrier that keeps salt and grit out.
One of the best features of the Digigear II is that it allows for optimal power transmission. With the ABS II aluminum spool, those who prefer braided line won't have to worry about anything.
Even when the braid is under a lot of pressure, a rubber ring in the spool's core stops it from slipping.
All BG Mag Sealed fixed-spool reels from Daiwa have a unique 'no paint' surface. That means there's no chance of paint flakes chipping off, even if it's used frequently.
Finally, the handle is reliable and securely screwed into the reel's body. It's well-secured, and it won't let you down even if your catch is really large.
Daiwa BG Spinning Reel Features and Benefits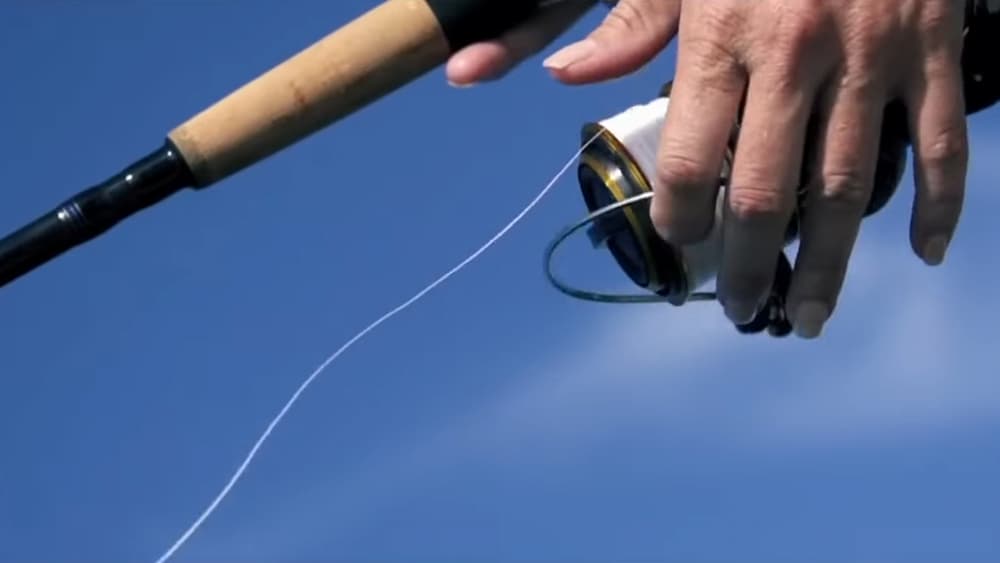 If you have bass fished in saltwater or freshwater, you know how difficult it is to keep your reel from getting wet. However, the Daiwa BG reels come with a waterproof drag system.
But, what are the benefits of the waterproof drag system?
Primarily, this provides better overall performance of the reel. By sealing the drag system, water, salt, dust, dirt, and the like are kept out and the high performance of the reel is maintained.
Other non-sealed systems will have their performance degrade at a higher rate due to contaminates getting into the system.
This lets you concentrate more on your fishing and less on maintenance.
The Automatic Tournament Drag or ATD is another essential element of the new Daiwa BG Spinning reel. The carbon ATD from Daiwa features a revolutionary drag washer material and lubricant that dissipates heat rapidly and allows the reel to apply smooth and steady start-up drag.
Many drag systems have a crucial flaw: they are not smooth at the start of the drag; however, the carbon ATD on the Daiwa Spinning reel solves this problem. ATD works in the following way: at the commencement of a strike, the drag is smooth. It then increases to its pre-set drag rating in a short amount of time, preventing line breaks at the strike.
Depending on the model size you get, the BG has a max drag rating of 4.4 lbs to 33 lbs.
HardBodyz' Body & Side Cover
The Daiwa Spinning reel features a Hard Bodyz on the body and the sides. This rigid material offers unwavering strength and durability without sacrificing weight. Daiwa blended the ideal properties of many materials to produce a distinctive and long-lasting body. The reel can survive the harsh saline conditions of the high seas using this fantastic metal.
As you know, non-toxic aluminum alloy reduces aging and fading after exposure. Daiwa has black anodized the BG body and body cover to boost the strength in terms of corrosion and scratch resistance.
The anodization improves adherence to the metal and does not chip or peel like a painted surface, extending the BG spinning series' bright appearance.
The Daiwa BG spinning reels feature the most significant drive gear in Daiwa spinning reel history. The highly enhanced Digigear system reaps the complete protection and strength benefits of the new body. Digigear is a sophisticated drive system that uses high-precision cutting technology to provide precise gear meshing and ultra-smooth operation.
A larger gear increases gear-tooth contact points, resulting in smoother and longer gear life, as well as higher power and torque.
Precision machined milled gears are also used in the Digigear gear design to provide remarkable durability and performance.
Depending on the model you get, the BG is available in a gear ratio from 5.3:1 up to 5.7:1.
While not as high of a gear ratio as some of the other spinning reels currently available on the market, the 5.6:1 gear ratio model will work well for many bass fishing presentations.
Whether bass fishing from a boat or the shore, the BG ensures you have a smooth and delightful experience.
BG features the latest form of Air Rotor for utmost strength and rotation. This super powerful light rotor is not like other ordinary rotor designs, but a new revolution in strength and sensitivity.
This design evenly distributes pressure across the whole lower region of the rotor, reducing weight, stress, and flexing while significantly boosting power.
The Air Rotor for Daiwa's BG reel has a lightweight design that removes around 15% of the weight from the reel. The reels weight overall depends on the model that you get, but ranges from 8.5oz for the ultralight freshwater actions up to 30oz for the large saltwater fishing reels.
"MagSealed" Line Roller and Shaft
All mechanical products are doomed to degrade in performance over time. However, Daiwa uses MagSealed technology, a cutting-edge waterproofing solution, to give all-around protection against seawater, filth, sand, and other impurities.
MagSealed eliminates corrosion and performance fatigue caused by saltwater and dust entering the primary reel mechanism, allowing for a light and smooth spin for best performance.
MagSealed uses a specific liquid material called Magaoil, invented by space engineers.
To build a water and dust-resistant barrier, Daiwa uses Magoil on the BG spinning reel. This metal oil contains magnetic qualities that prevent water from adhering to the reel and eroding it. This is incredibly important for a saltwater spinning reel.
The handle's primary function is to manage and reel in the fishing line. The grip, on the other hand, will loosen if you rotate it in the opposite direction. To tighten the handle, you may need to use a locking nut screw from the side.
The solid screw-in handle system is one of the components that influence the quality of a spinning reel.
Generally, reels with a stable screw-in handle function and outperform standard reels. The screw-in handle prevents movement between the handle arm and the main gear.
The stability provided by this provides greater control over the reel when spinning the handle.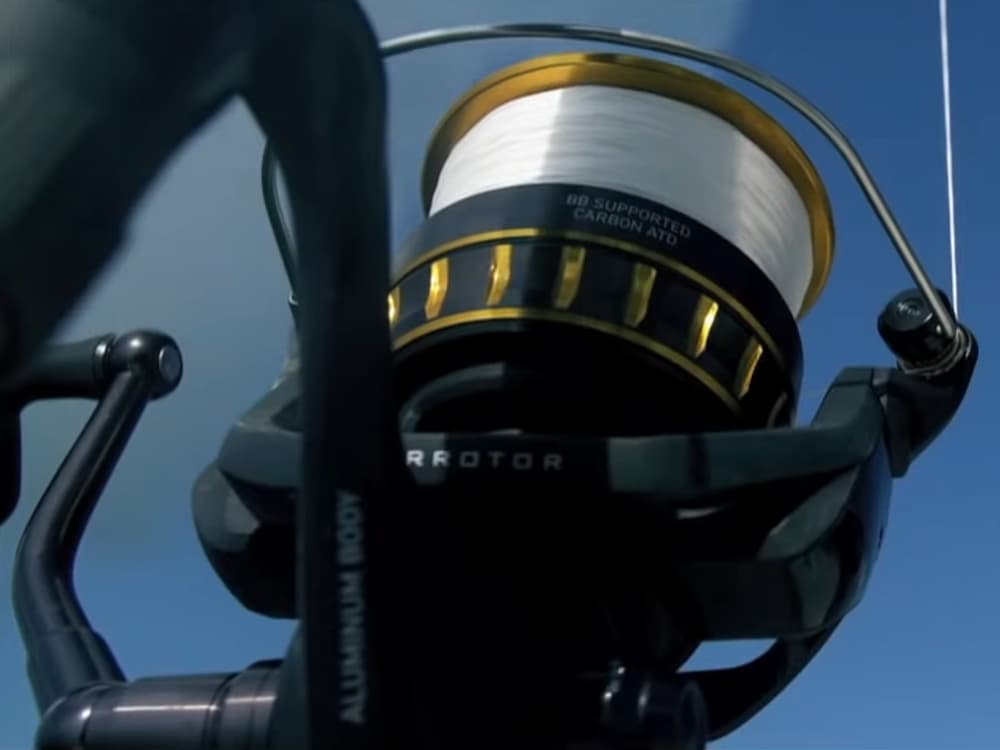 The spinning reel has a lot to offer:
From the aluminum housing to the dynamic cut ABS spool, this is built to last for years of fishing.
When you've hooked a good fish, you can rely on the drag on this reel to perform its job.
The Daiwa BG Spinning reel not only performs well, but it also looks great. The reel's detail is outstanding, contributing to its sleek and sophisticated appearance.
It simply adapts with the tiniest corrections offered.
The handle has a heavy-duty paddle and an aluminum handle arm that feels solid.
The waterproof drag system will make your reeling experience exceptionally smooth.
7 sealed bearings design
As you know, there are never pros without cons. The BG Spinning reel has the following drawbacks:
The reel weight is heavier than that of some other reels on the market.
The reel performs well in terms of casting and dragging. Still, alternative reels on the market function better in both circumstances, especially those in some of the higher end price ranges.
We've given the Daiwa BG Spinning Reel ratings in four categories. They are as follows:
Price: A
Build: A
Feature Set: A
Design: B
The Daiwa BG earns an overall score of: A-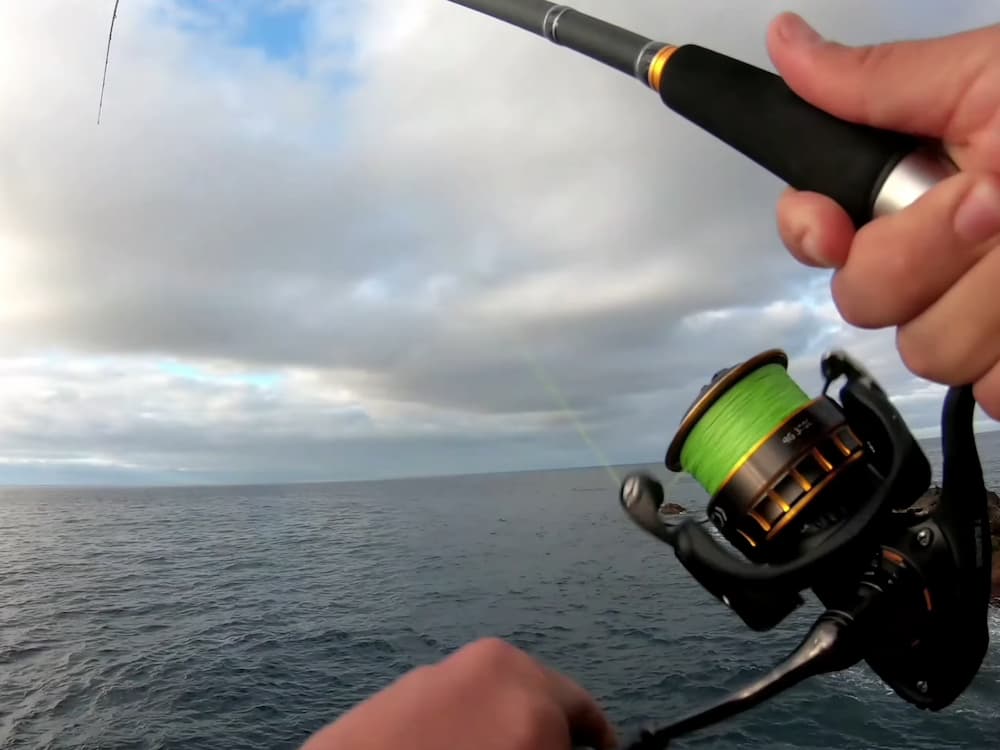 The Daiwa BG Spinning Reel is undoubtedly one of the most popular spinning reels currently available.
It is of excellent quality, long-lasting, and heavy-duty construction.
Not only does it function well, but it also looks and feels excellent in your hands.
If you're looking for a great reel with an excellent value to cost ratio, you should definitely check out the Daiwa BG.
Shop Online for the Daiwa BG
As an Amazon Associate I earn from qualifying purchases.
Instant Access To Our Private Selection...
We love sharing our expertise with others, but some times there's information and special deals we can't share openly. If you're looking for a little advantage out on the water sign up today and get instant access to our private selection of 10 lures we don't publicly share.