Abu Garcia Revo SX Low Profile Reel Review
The Abu Garcia Revo SX Baitcast Reel is a great option for anglers who want a low-profile baitcaster that is lightweight and easy to use on a daily basis. It is well-built and made with excellent materials. It's one of the best baitcasters available, and you can't beat the price. Check out our full review below.
Review: Abu Garcia Revo SX Low Profile Reel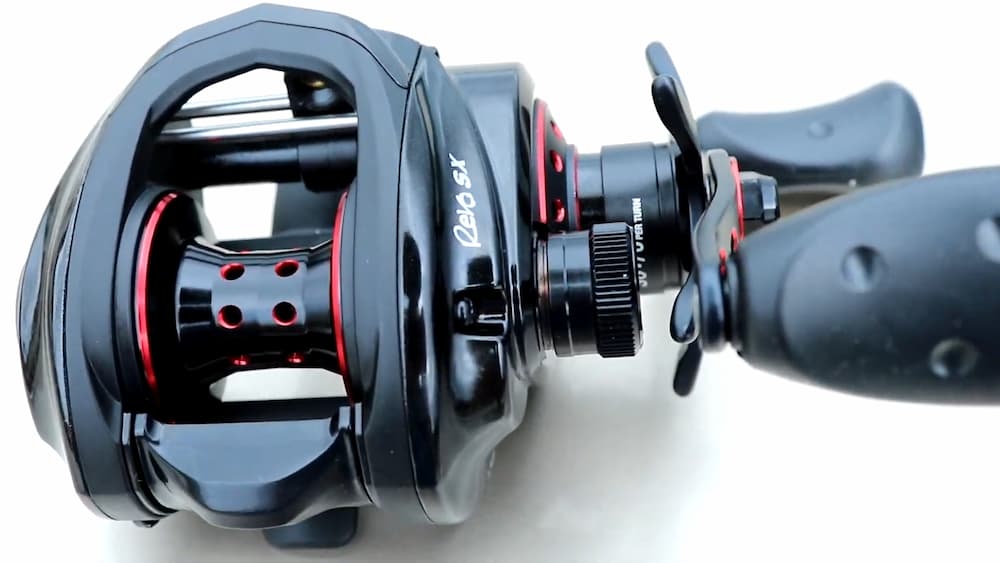 The Abu Garcia Revo SX Baitcast Reel is one of the best reels for the money on the market today. It was originally introduced in the fall of 2014, and is now in the 4th generation in the Revo SX line.
It's a lightweight, low-profile baitcaster that has earned high praise and some industry awards.
It's a great reel for anglers who enjoy casting a wide variety of lures and presentations, light lures, crankbaits, as well as heavier baits and more traditional baitcasting applications.
Ball Bearings: 10 (9+1)
Anti-Reverse: Yes
Handle: Compact Bent Handle
Infini Brake: Yes
Brake Type: Centrifugal/Magnetic
Line Capacity: 175/10, 145/12, 100/15 mono
Gear Ratio: 7.3:1 and 6.6:1
Spool: Aluminum
Body: X2-Cräftic (Aluminum Alloy)
Drag: 24 lbs
Weight: 7.8 oz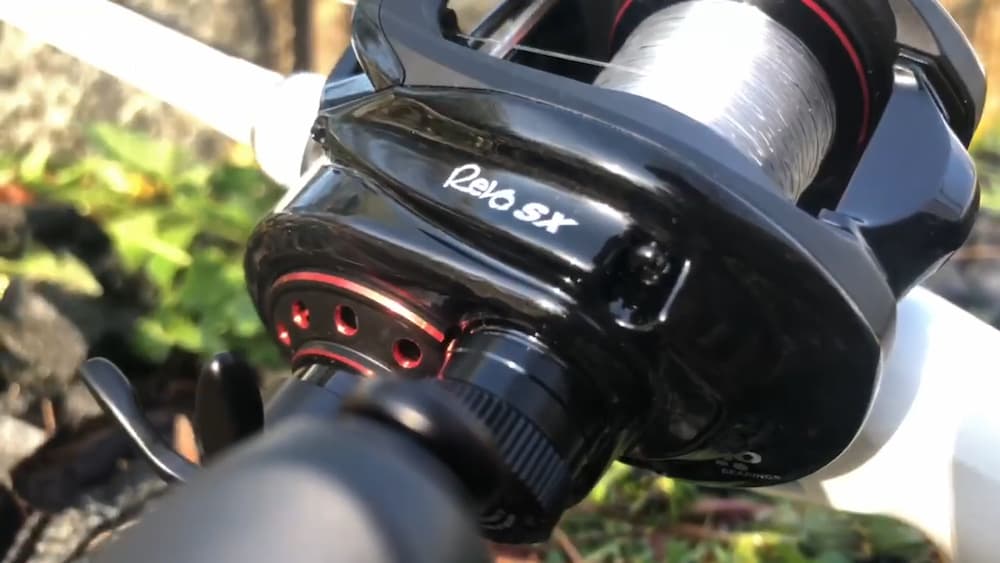 The Revo SX Gen 4 has many features that set it apart from competitors. The first is the Infini II spool, which is a high-performance spool that's lighter and stronger than many other reels. It's manufactured to withstand the harshest conditions.
Another standout feature is the Infini-Brake system, which is one of the best I have ever used. It is precise and easy to adjust. The drag is smooth, yet strong. It works extremely well in a variety of conditions and situations.
The Revo SX Gen 4 is equipped with a composite frame, which is corrosion resistant and tangle resistant. The frame is also super light, weighing in at 7.7 ounces.
The handle is a compact bent handle design and is compatible with right- or left-hand retrieve.
It comes with a one-year limited warranty.
Let's look at some of the main features in a little more detail.
The Infini-Brake System is a combination of both magnetic and centrifugal brakes. It allows the angler to adjust the magnetic brake independently of the centrifugal brake. This allows for greater control and allows the angler to set the brakes so that they work together without negatively affecting one another.
The magnetic brake is a new feature for the SX. It gives the angler more control over how much force the fishing reel experiences during the casting process. The magnetic brake automatically adjusts as the angler changes the centrifugal brake setting. When the magnetic brake is set to the highest setting, the centrifugal brake is disabled.
The centrifugal brake is what makes the Revo SX shine when it comes to fighting big fish. It works in conjunction with the magnetic brake to give the angler more control when fighting fish.
The Revo SX also comes with a Power Stack Carbon Matrix Drag System. This system consists of carbon composite discs that are stacked up to four layers deep. The pressure is stacked in a similar manner. The result is a drag system that can handle the toughest fight.
The Revo SX has 10 bearings — one roller bearing and nine stainless steel ball bearings — compared to the normal nine ball bearings or less. It allows the SX to spin smoother and more quietly, while giving it the ability to handle the heavier lures needed for bass fishing.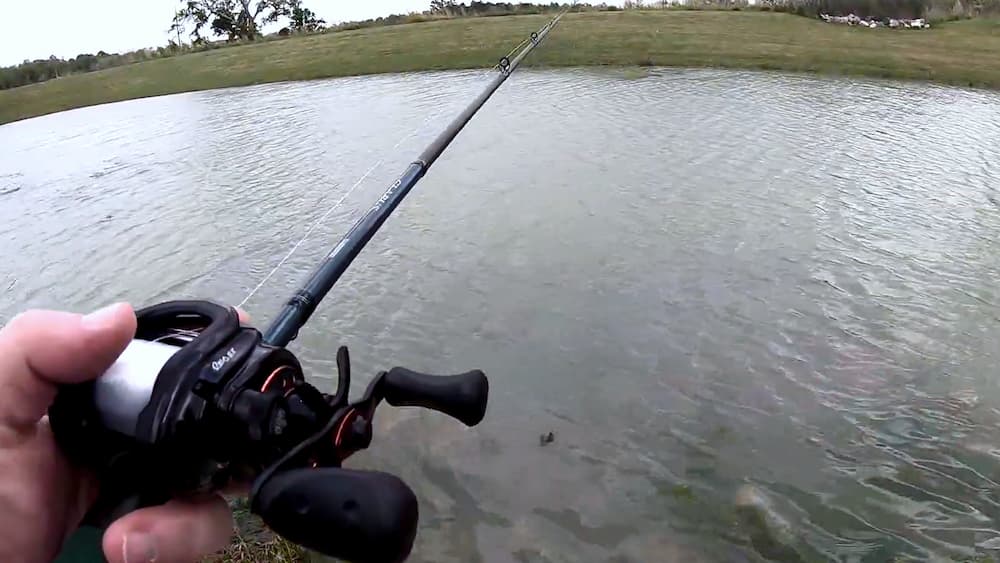 The Revo SX Gen 4 has a comfortable, compact bent handle and star drag, and it's easy to adjust. It's also smooth and responsive, and it casts well.
Smooth, balanced and responsive
Quick and quiet retrieve
Easy to cast
Buttery smooth drag
Comfortable grips
Multidisc braking system
Little heavier than some other rival baitcasters
Only available in 2 gear ratios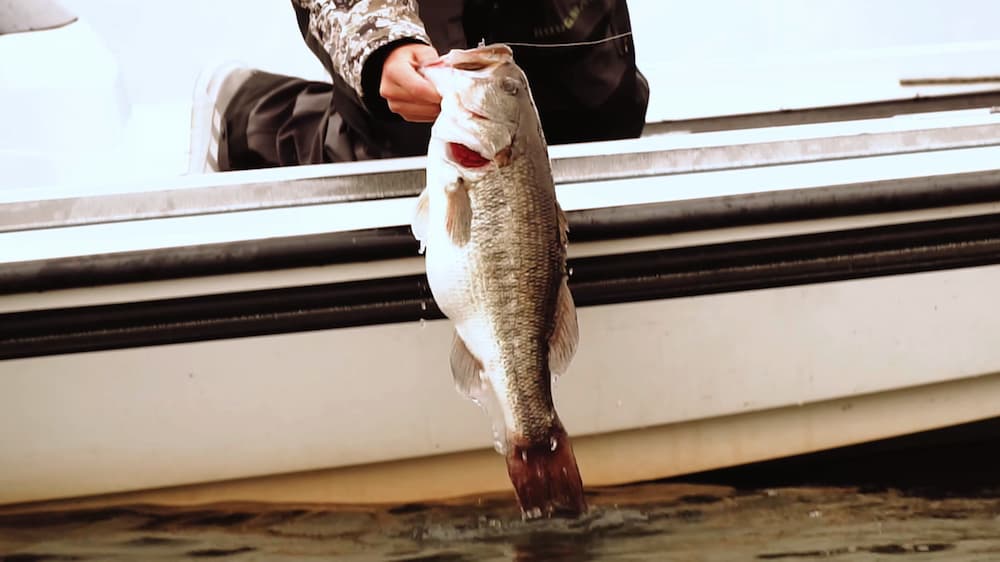 We've given the new Abu Garcia Revo SX low profile baitcaster ratings in four categories. They are as follows:
Price: A
Build: A
Feature Set: A
Design: A
The Abu Garcia Revo SX earns an overall score of: A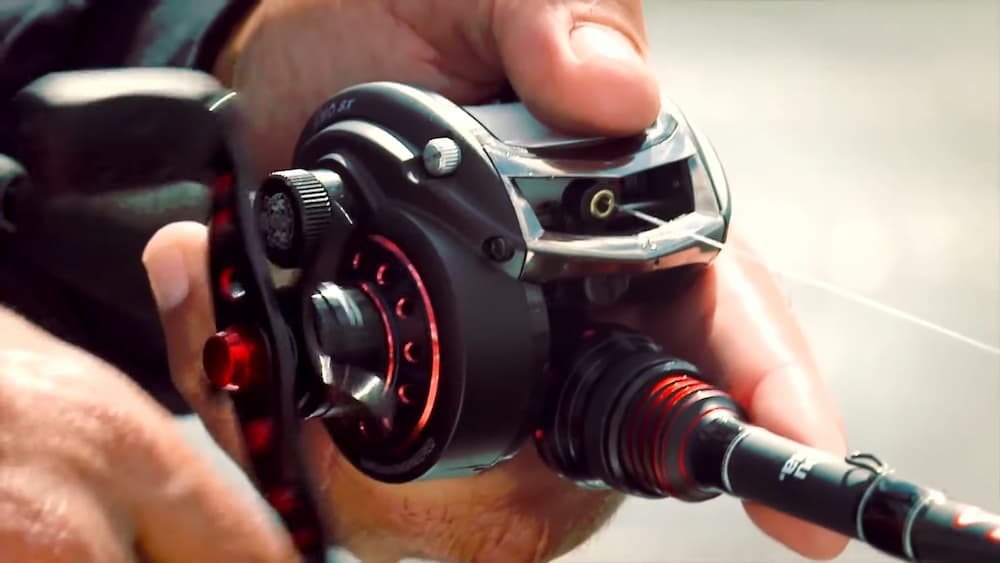 Abu's Revo SX Gen 4 is a smooth-casting, hard-fighting, heavy-duty baitcasting reel with a beefy 24-pound drag and customizable components.
It has a lot of great features, it casts well, and it's easy to adjust on the water. It's a good reel for open water fishing and has a nice smooth engagement, balanced operation, and responsive feel to it.
It's a solid option for anglers who enjoy casting a wide variety of lures and presentations, light lures, crankbaits, as well as heavier baits and more traditional baitcasting applications.
All in all, we're very impressed with this latest generation of the Revo SX reel. The guys at Abu Garcia have made another great casting reel.
As an Amazon Associate I earn from qualifying purchases.
Instant Access To Our Private Selection...
We love sharing our expertise with others, but some times there's information and special deals we can't share openly. If you're looking for a little advantage out on the water sign up today and get instant access to our private selection of 10 lures we don't publicly share.