7 Best Fall Bass Lures To Use In The Autumn Season
When fall arrives, it's a great time to be a bass angler out on the water. Many people have left the water behind and with the crowds gone, it can be one of the best times to be throwing your line for some bass.
iLure 5 Arms Alabama Umbrella Rig
With the 5 arms and multiple spinning willow blades, the ilLure 5 Arms Alabama Rig does an excellent job of replicating a small school of bait fish in the water. It's simple to use and after a few practice casts it's easy to get some great distance on this rig!
The Arashi glide bait does an amazing job replicating a real fish. It has a fluid motion on retrieve, a natural look when sinking, and great reaction to small flicks of the wrist that allow easy 180 degree movements. This is definitely a glide bait worth owning!
Recommended Topwater Walker:
The Arashi Top Walker does a fantastic job of drawing bass to it through all of the commotion it creates on the surface of the water. Looking for a great lure to walk the dog and draw in some major bass? This is one of the best lures to do just that!
Recommended Fall Soft Plastic:
YUM Chrsitie Craw Soft Plastic Bait
The YUM Chrsitie Craw works great on all of the fishing rigs we've tested it on whether Texas, Carolina, wacky, or others. The extended arms provide a lot of action under water and carry a similar profile to a real crawfish. The variety of color options lets you find the right color to patch your native species. The YUM Chrsitie Craw is a fall bass bait that's definitely worth checking out!
Strike King Tri-Wing Buzz King Bait
The Tri-Wing Buzz King works wonders. This topwater lure does an astounding job at drawing bass out of cover. It works great with our without a trailer. The triple blade propeller generates the perfect amount of disturbance on the water's surface catching the eye of any nearby bass. They are available in multiple different color and size options and hold up well to hard hits and being ripped through cover. If you're looking for a great buzzbait for this years fall fishing, check out the Tri-Wing Buzz King.
As an Amazon Associate I earn from qualifying purchases.
Instant Access To Our Private Selection...
We love sharing our expertise with others, but some times there's information and special deals we can't share openly. If you're looking for a little advantage out on the water sign up today and get instant access to our private selection of 10 lures we don't publicly share.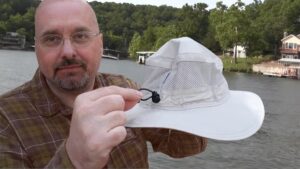 Who doesn't love a good fishing hat? But, with so many options on the market, how do you know which one is right for you? The Bora Bora Booney II Hat provides effective protection from the sun and solid temperature control, making it a smart choice for a long day out on the water.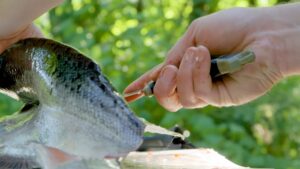 Ready to start adding more fish meat into your diet? Using a good quality fillet knife will make the difference between nice clean fish fillets and a butchered fish. Check out our list of the top 10 fillet knives to find the right one for you!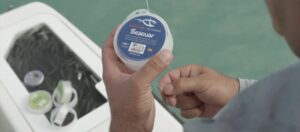 Your bass fishing success depends on multiple different factors. The choice of your fishing line can be one of the most important. Find out the best bass fishing lines you need to maximize your catch rate on your next day out on the water.