Penn Battle II and Battle III Spinning Reel Review
The Penn Battle spinning reel series are a great choice if you're looking for a dependable and affordable generalized fishing reel. They have the features you need at a good price point. While we didn't love everything about the Battle series, with the feature to price ratio, we feel they are excellent mid-range spinning reels.
Penn Battle Series Fishing Reels
We all agree that angling requires the best equipment. While any reel can usually get the job done, the Penn Battle series will blow your mind with its remarkable features. It brings both fun and stability to the activity.
The Battle boasts a combination of traditional elegance and a more modern finish to maximize your success. From large fish that put up the fiercest fight to small fish, the reel will never disappoint.
The durability of the reel eliminates expensive maintenance costs; it guarantees that every year you will have a story to tell about angling.
Shop Online for the Penn Battle III
Penn Battle II and Penn Battle III Specs:
Reel Sizes: 1000, 2000, 2500, 3000, 4000, 5000, 6000, 8000, & (10,000 Battle III only)
Ball Bearings: 6 (5 stainless steel ball bearings + 1 instant anti reverse bearing)
Anti-Reverse: Yes
Gear Ratios: 4.2:1, 4.7:1, 5.2:1, 5.3:1, 5.6:1, 6.2:1, 7.0:1
Gear Technology: CNC Gear Technology (Battle III only)
Braking System: None;
Drag Type: Front Drag
Drag System: HT-100
Handle: Right or Left Hand Retrieve
Weight: 8.1-30.2 oz
Line Capacity (yds/lb): Mono: 275/2, 240/4, 255/6, 335/15;
Braid: 160/6, 210/8, 250/10, 490/30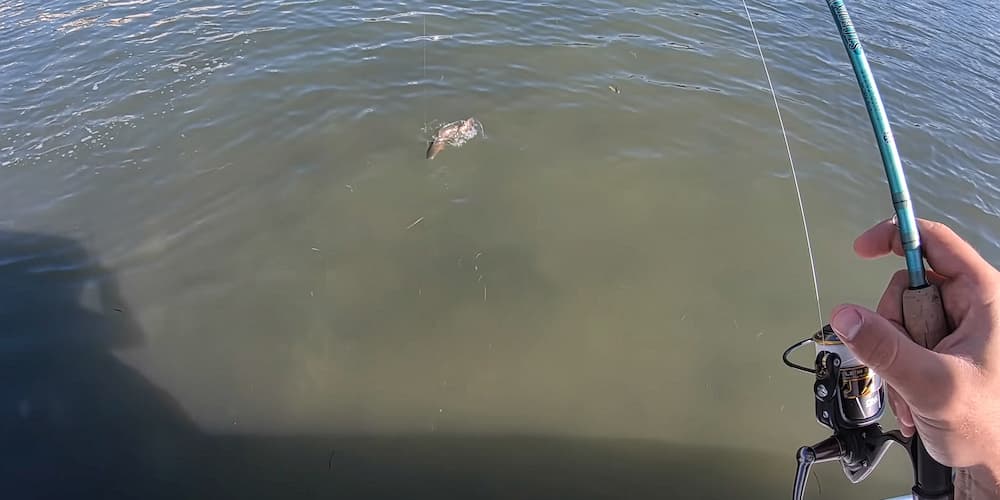 Penn Battle II & Battle III Overview:
Reinforced with corrosion-proof material that can handle salt water, the Penn Battle spinning fishing reel should be up for the task for both freshwater and saltwater fishing.
The Battle's stainless steel body gives it an additional shine that makes it admirable, making sure you look both stylish and well equipped to draw as much fish as possible.
The reel handles the most punishing situations, whether in lakes, streams, or the ocean.
The manufacturers have improved features such as the HT-100 versa drag system that maximizes drag up to 20% more than the predecessor, ensuring that your line can handle battles with large fish.
The handles also boast cushioning material that is not only kind on your hands but helps in keeping you and the system stable. Your overall stability counts when you draw a line into the water; you will catch more fish if you have the right posture.
Battle boasts an improved anti-reverse system that keeps you steady by canceling unnecessary pullbacks whenever you have a catch, and it makes the system stable amid a fight with a fish.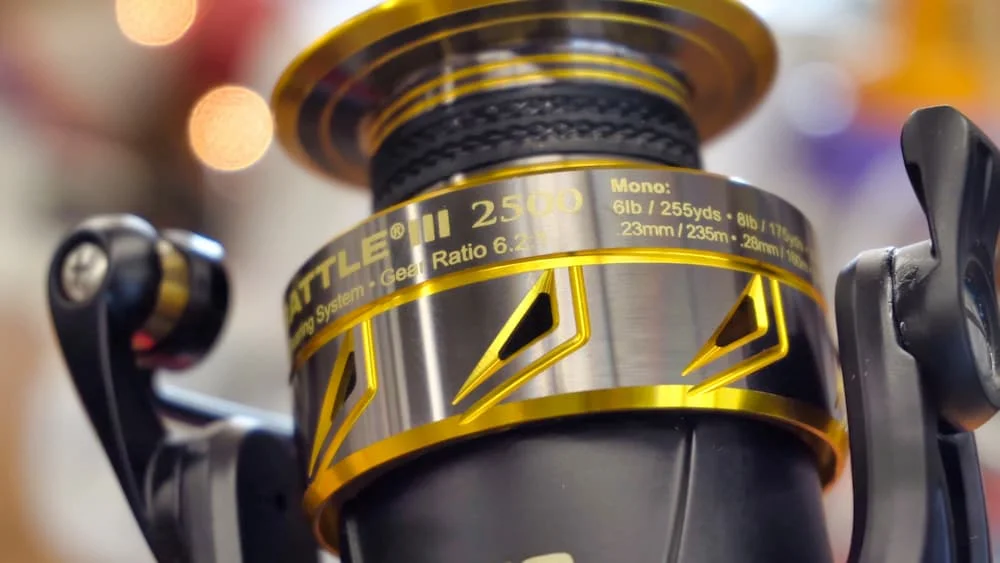 The Battle comes with many features compared to its predecessor. The manufactures have mixed their engineering knowledge and years of experience to design the Battle series.
Over the years, customer reviews have also played a part in the product's development, eliminating traditional problems faced while angling.
Today you get a well-engineered, efficient tool that handles almost any kind of challenge. Some of Battle's impressive features include:
If you detest frequent repairs on your reel, then you will love this feature. It helps prevent saltwater from corroding the drag features in your reel. Dirt and salty water are enemies to the stability of your reel when used repeatedly for years.
Severely corroded reels have less stability and are susceptible to breakage because of weakened metal. The manufactures have added the bearings to give you years of stability and fewer visits to repair shops, which compromise the quality of the Battle.
The rubber inlay steadies the spool. While angling, braided fishing line can slip on the spool, which is a problem if you have too much line out in the water. Without a good backing, you could lose your entire line.
The Battle series solves this problem with a rubber inlay. The rubber backing allows your braided line to have a grip to hold onto, which helps prevent line slippage.
Years of improvements have seen the drag of Battle 2 and Battle 3 improve by up to 20%. The enhanced drag washer system helps the max drag to reach these impressive levels.
Having the right line length is an advantage; you never want to have too much or too little while out in the water. Line capacity rings help show the capacity of the line already on the reel.
The goal of this feature is to prevent the braided fishing lines from slipping on the spool. The ring capacity helps you decide exactly the right amount of braided line needed. This function complements the rubber inlay, useful in deep water fishing or trolling.
Fatigue is one of those issues you want to avoid as much as possible. While you cannot do away with it completely, the weight of the reel can help delay fatigue. Heavier reels will probably tire you much faster.
Battle 2 weighs 8.1 ounces for the smallest class, which can go up to 30 ounces for the largest classes.
Penn was able to reduce the weight slightly in the Battle 3 iteration, with the lightest model weighing in at 7.8 ounces with the largest model going up to 38.8 ounces.
The reduced weight of the Battle 3 was a welcomed improvement in the Battle series. It is still a heavier model than other competition out there, but it is a definite improvement.
Gear ratios help provide flexibility. The Battle series comes in many different gear ratios broken up between the different Battle series models:
The Battle 2 is available in ratios: 5.2:1, 5.3:1, 5.6:1, 6.2:1
The Battle 3 is available in ratios: 4.2:1, 4.7:1, 5.2:1, 5.6:1, 6.2:1
The Battle 3 High Speed is available in ratios: 5.3:1, 6.2:1, 7.0:1
Improved features such as the highly resistant paint in the Battle series means less maintenance. The quality paint will put up with salty water for a long time. Rinsing the reel off with clean freshwater and keeping it dry will also improve its life, more particularly after a session in saltwater.
Due to the anti-reverse gear, you have to be extra careful when performing maintenance that requires you to open the reel up. There shouldn't be a problem with simple maintenance jobs, but some more advanced repairs may be too technically difficult to perform at home and may require a professional service repair.
The Battle 2 and Battle 3 are on the higher end of the amount of fishing line they can hold. The spool can hold a large capacity of line.
Typically, the more line the reel holds, the better. This is especially helpful when using searching techniques that require you to cast out large amounts of your line.
Thankfully the Battle series is equipped with line capacity guides, so you can easily see how much line you have out in the water.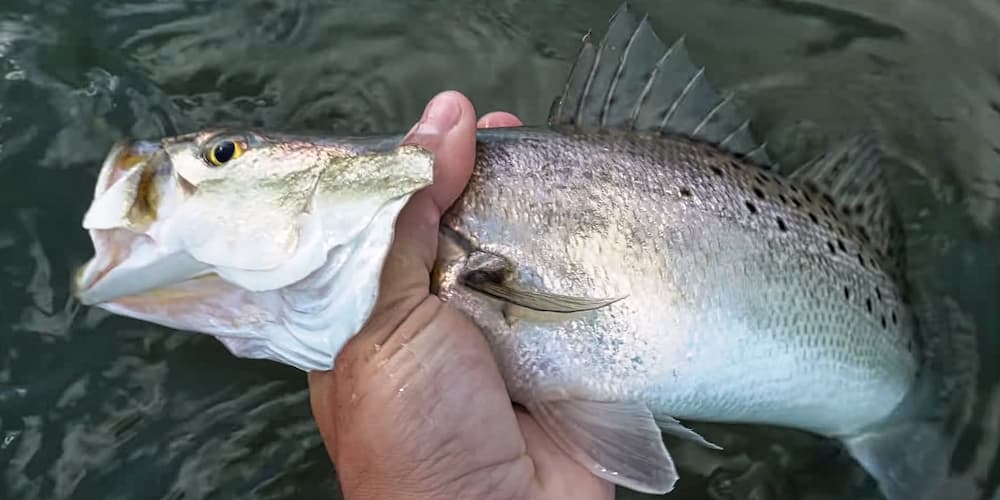 Battle series has a line capacity ring, and it gives a visual of the capacity of the line
Reinforced with stainless steel to withstand rusting in saltwater
Solid feel to help with stability
Anti-reverse system to help battle big fish
Up to 20% more drag than the predecessor
Heavier than other reels in its class
Repairs can be difficult to perform at home
Parts of reel loosen after prolonged usage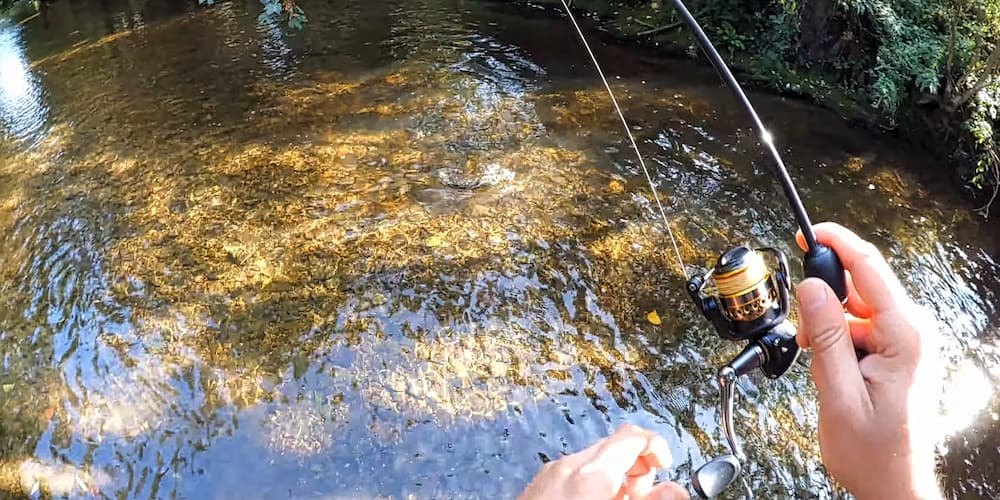 We've given the Penn Battle Series ratings in four categories. They are as follows:
Price: A
Build: B
Feature Set: A
Design: B
The Penn Battle Series earns an overall score of: A-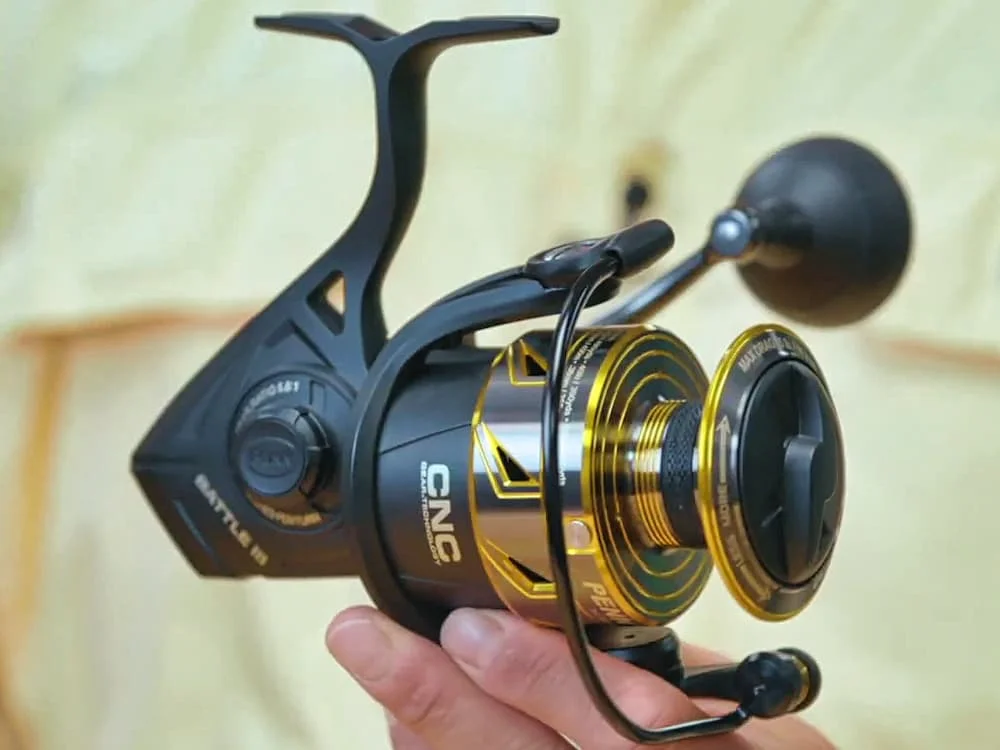 The Battle series is an impressive reel. It combines a polished steel touch and a friendly design that is soft on the eyes. It makes angling stylish while still providing a full set of powerful features.
New sealants and protective features make the reel affordable to maintain for a long time. It has a sealed steel bearing system, which keeps out water and dirt known to weaken reels.
The Battle also comes with a coating of paint that protects it from corrosion; it maintains its solid structure for a long time.
The Battle series is not too heavy, meaning you can steady your arms for a long time while angling. When it comes to flexibility, you get many choices in terms of size.
The bottom line is that Battle 2 and Battle 3 are an ultimate companion while angling.
Shop Online for the Penn Battle III
As an Amazon Associate I earn from qualifying purchases.