PENN Pursuit 3 & 4 Spinning Reel Review
Penn reels are known among anglers as some of the best reels available. Penn consistently produces high quality reels that deliver excellent performance. With the Pursuit series, Penn has managed to continue to deliver on what they're known for, but at a fraction of their normal price. While not perfect, the Pursuit spinning reel is a budget reel worth checking out. Read our review for the full scoop.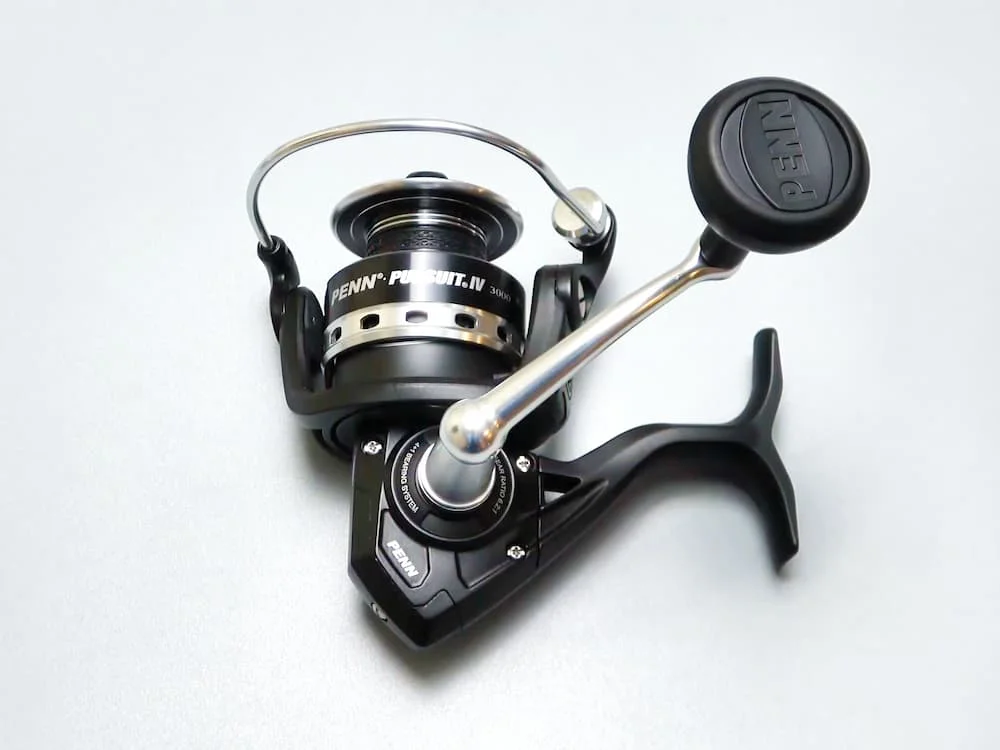 The Penn Pursuit is a great no-frills spinning reel meant for entry-level anglers who are looking for a strong and dependable reel at an inexpensive price.
The Pursuit features a corrosion-resistant graphite body, powerful HT-100 drag system, and the main features you'd want out of a spinning reel plus a few. For anglers on a budget or just starting out, the Penn Pursuit III or IV are great value for the money.
Every few years, Penn releases an upgraded version of the Pursuit series. Over the last few iterations, each new version has added some small, but good upgrades to the reel. Here are the latest models:
2013: Penn Pursuit II
2018: Penn Pursuit III
2021: Penn Pursuit IV
Due to the recent release of the Pursuit IV, you can still get a hold of the Pursuit III, but undoubtedly inventory will begin to shift toward the newer model.
We go more in depth on the main improvements of the Pursuit IV model in comparison to the Pursuit III below.
Shop Online for the Penn Pursuit
Reel Sizes: 2500, 3000, 4000, 5000, 6000, and 8000.
Ball Bearings: 5 (4 bearings + 1 anti-reverse bearing)
Gear Ratio: 6.2:1
Anti-Reverse: Yes
Weight: Starting at 9.8 ounces
Max Drag: 10 lb up to 25 lb
Braking System: None
Drag Type: HT-100
Mono Capacity for the 2500 (lb/yd): 6/255, 8/175, 10/140
Braid Capacity for the 2500 (lb/yd): 10/240, 15/220, 20/160
Handle: Right or left hand retrieve
Patrick's Penn Pursuit 3 Review: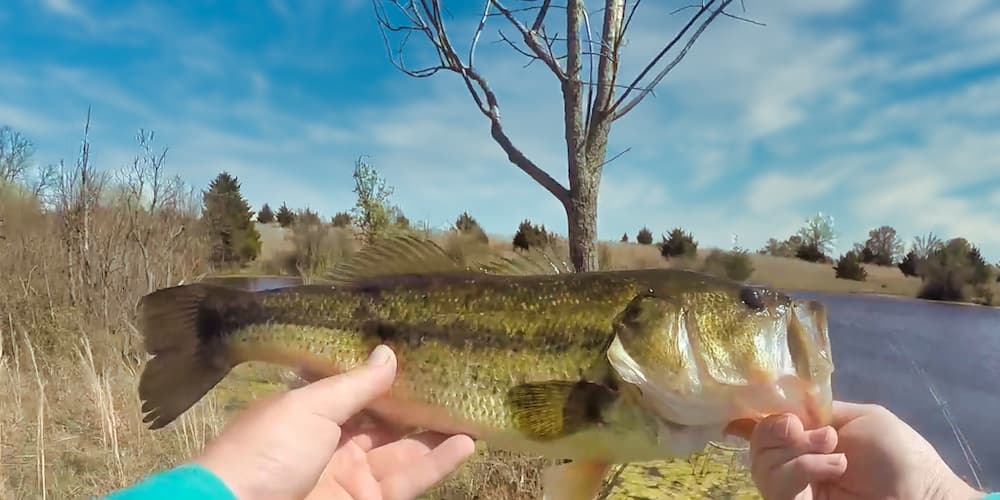 With impressive upgrades and flexible usage, the Pursuit packs in multiple features at a price point that'll make you look twice.
The reel industry is awash with reels, but the HT-100 Drag technology makes the Pursuit stand out from the rest. HT-100 drag system offers smooth operation, and better performance than standard drag systems. The HT-100 drag technology provides a robust smooth drag that performance consistently well even when under load and pulling in a big fish.
Often overlooked or overlooked in favor of other features, the anti-reverse feature is important. Instant anti-reverse prevents back reeling and keeps you from accidentally letting out line. With the anti reverse bearing engaged, your handle will only spin in one direction, which will allow you to retrieve your line in, but not out.
This allows your drag system to handle letting out line as needed versus you doing it yourself manually. It's a very useful feature in helping with instant hook ups, correctly setting your hook and maintaining constant pressure.
Additionally, it helps prevent small amounts of backlash which can cause your line to get tangled on your spool.
Stainless Steel Bearing System
What comes to mind when you hear the word saltwater? That is right, rust. The bearing system utilizes stainless steel bearings which are corrosion resistant and will prevent rusting. This gives you longer lasting performance and reliability.
The Pursuit has a black and multi-tone color scheme which while doesn't look fancy by any means, does have a nice appearance. The porting, oversized bail wire, and line capacity rings all match the reel's look.
This Penn spinning reel is equipped with a full graphite metal body. Even if you are not a fan of graphite, it does have a lot of benefits, including reduced weight, great corrosion resistance, and durability.
The impressive feature about graphite is that it looks better alongside aluminum and the metal plate that helps the gears absorb any shocks. Overall, this provides a nice look while providing good durability and performance.
Due to customer demand, with the update from the Pursuit II to the Pursuit III, Penn introduced the 2500 size, which was a much needed size for freshwater fishing.
Most of the Pursuit sizes are geared toward inshore fishing, saltwater fishing, and surf fishing, but with the introduction of the 2500 they provided a size that was much better suited for freshwater bass fishing.
The super line gasket removes the need to have a mono backing or some kind of electrical tape when using braided fishing line.
Without some kind of rubber backing braided line will tend to slip off of the spool, which can cause major issues if you end up with too much line out in the water.
With the the super line gasket, braid fishing line is able to hold fast to your spool, which is a great feature to have included.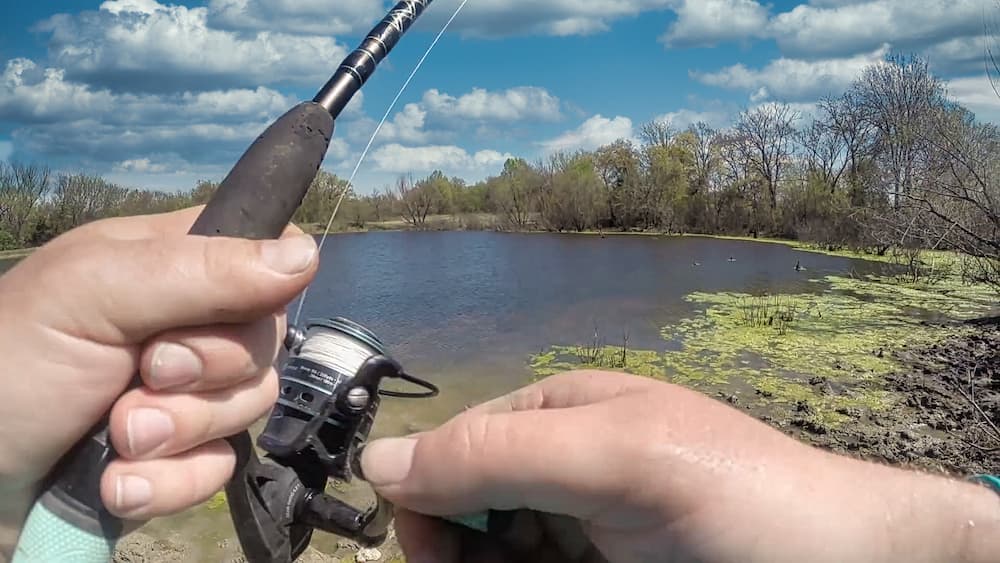 Difference Between the Penn Pursuit III and Pursuit IV
In 2021 Penn released an upgraded version of the Pursuit series. Upgrading the Pursuit from version 3 to version 4.
Overall, very little has changed between these two versions. Spec'wise, you really wouldn't notice a difference.
One of the biggest differences is Penn upgraded the ball bearing system on the Pursuit IV and made it a sealed system. This is a great improvement, especially for the longevity of the Pursuit IV.
The other change was in the handle. Making the handle out of stainless steel and changing out the flat knob with a round black knob.
These are welcomed improvements and thankfully didn't increase the price much between the two models.
Mike's Thoughts On The Upgraded Pursuit 4
Incredibly affordable price
Pursuit is quite durable
Rated for saltwater use
It is perfect for the entry level fishing
Equipped with the HT-100 drag system
Though impressive, it is still limited to entry-level fishing
Limited flexibility in some fishing situations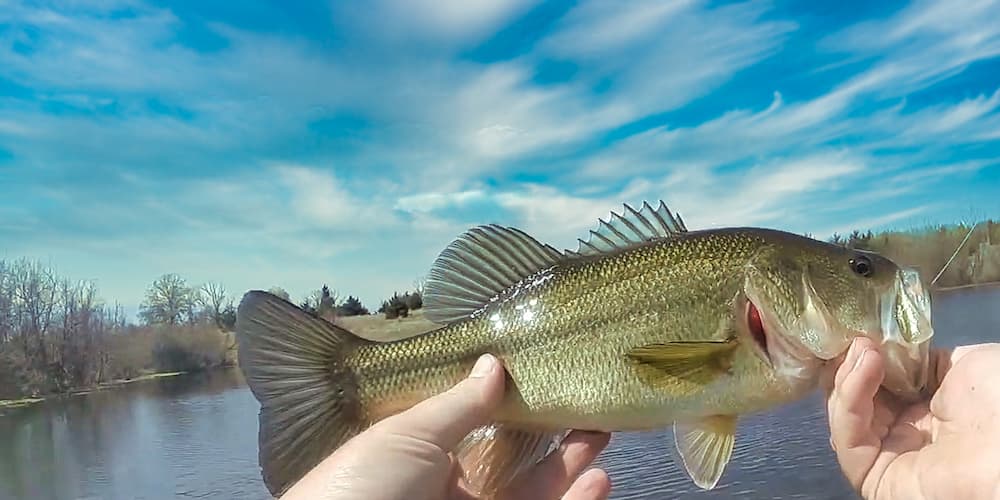 We've given the Penn Pursuit spinning reel ratings in four categories. They are as follows:
Price: A+
Build: A-
Feature Set: B
Design: B+
The Penn Pursuit earns an overall score of: B+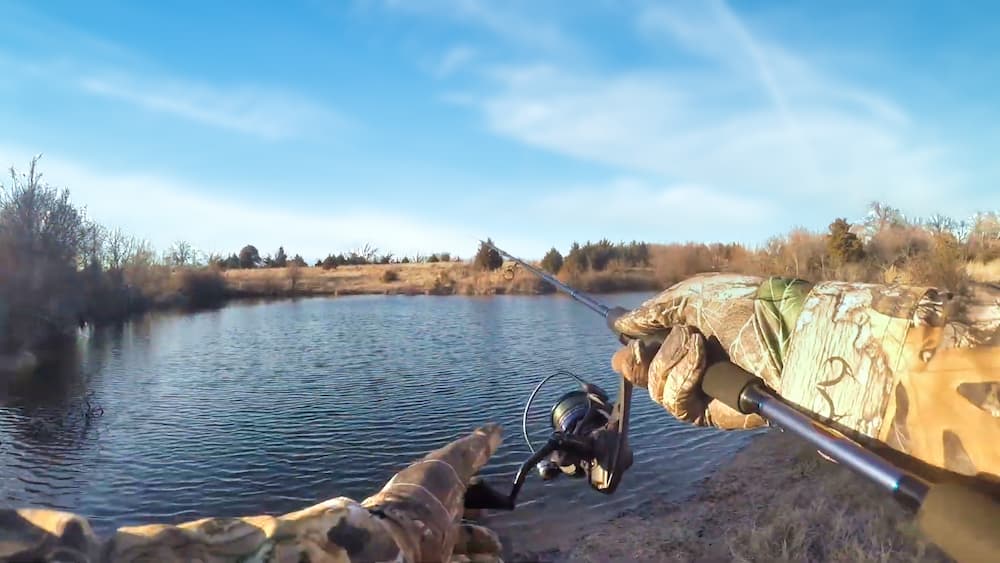 The Penn Pursuit combines a durable construction and the powerful HT-100 drag system that anglers expect from Penn. From our own tests and anglers that we've spoken with, the Pursuit is a durable reel and should last a long time as long as it's taken care of well.
If money is a factor, and you really need to get a reel at a cheap price, we'd highly suggest checking out the Penn Pursuit. With the standard set of features that the Pursuit brings to the table, the biggest selling factor of this reel is the price.
Shop Online for the Penn Pursuit
As an Amazon Associate I earn from qualifying purchases.