Best Clothing For Fresh and Saltwater Fishing 2023
What you wear while out on the water can make a big impact on your day of fishing. Find the best fishing apparel to maximize your success and protect yourself from the natural hazards of fishing.
Choosing The Best Fishing Apparel
Choosing the right fishing apparels is a crucial part of your fishing gear. Because you will spend many hours fishing, it is important to wear clothes that are comfortable and appropriate for the conditions.
In fact, improper fishing apparel will hinder your fishing performance. You need to make sure that your attire is properly matched with your fishing environment.
Check out some of our top picks below.
Costa Tuna Alley Polarized Sunglasses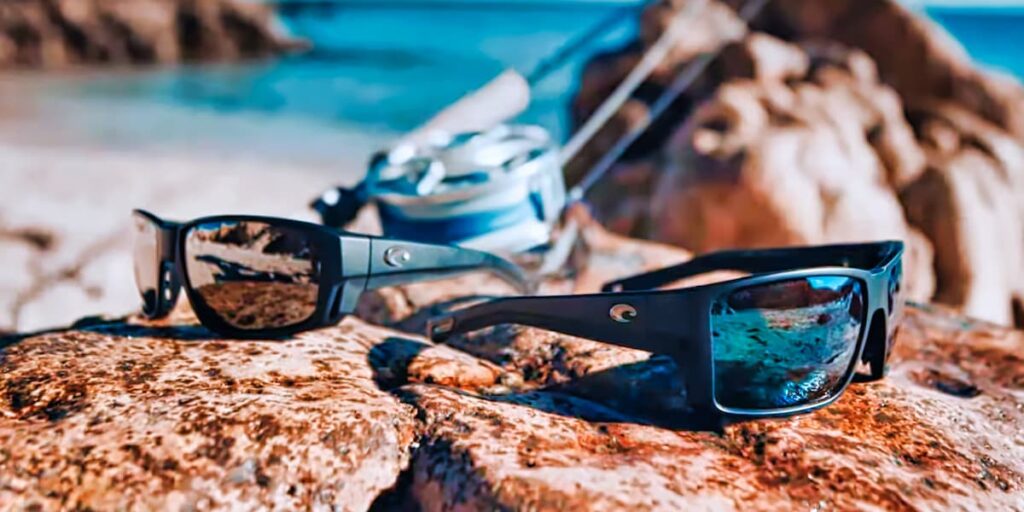 There are many high-quality fishing sunglasses out there, but Costa's Tuna Alley sunglasses are among the finest currently available.
These sunglasses feature LightWAVE glass lenses and Costa's 580 technology for enhanced clarity and definition. Costa Tuna Alley sunglasses provide 100% UV protection and have thinner, lighter lenses than regular glass lenses. If you spend any time on the water fishing, you absolutely must have a reliable pair of polarized sunglasses. With the Costa Del Mar Tuna Alley sunglasses, you'll be able to see enhanced clarity and detail that you would not be able to see otherwise.
There are four lens colors available for the Tuna Alley sunglasses: green mirror, blue mirror, sunrise silver mirror, and gray. These sunglasses feature green mirror lenses that are ideally suited for fishing.
The Tuna Alley sunglasses are designed to fit most people, and they are especially effective at reducing glare from the water.
The Tuna Alley sunglasses hold up well and should last for years if cared for properly.
For those looking for a top-of-the-line pair of fishing sunglasses, Costa Tuna Alley sunglasses are a great choice. Besides providing excellent clarity and visual quality, these sunglasses are comfortable as well.
The Costa Tuna Alley sunglasses are an excellent choice if you are looking for a top-quality pair of sunglasses for fishing or another outdoor activity.
Shop Online for the Costa Del Mar Tuna Alley
Columbia Terminal Tackle Fishing Gloves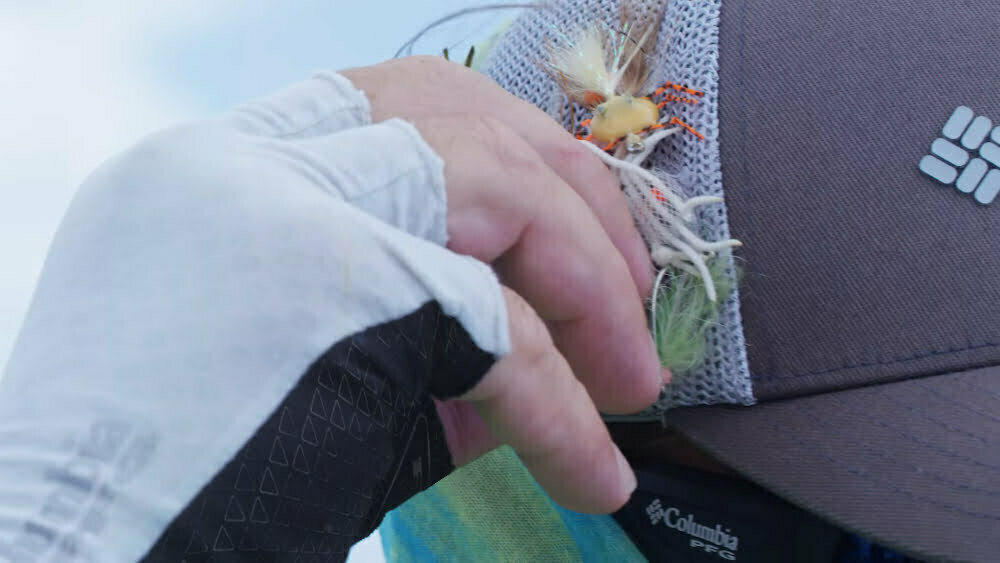 With Columbia's Terminal Tackle gloves, you'll get adequate sun protection, superior grip, and they won't get in the way while fishing. My hands have been saved from being pierced by stray hooks numerous times by these gloves.
With a lightweight and breathable fabric, the Columbia Tackle Terminal Tackle Gloves provide excellent grip support and sun protection. This makes them a smart choice for a day on the water.
The fingerless design of Columbia Terminal Tackle fishing gloves allows you to tie knots and handle fish without removing them. A thin and breathable polyester fabric makes the Terminal Tackle Gloves comfortable and allow you to move freely without feeling restricted.
Columbia's Terminal Tackle fishing gloves, constructed from lightweight and soft fabric, provide a secure grip to help you land your fish. Even when wet, the silicone grip on the Tackle Terminal gloves won't let you down, so you can focus on fishing instead of your grip.
A feature of the Terminal Tackle fishing gloves is Columbia's Omni-Wick quick-dry technology, so your hands stay comfortable while fishing.
Columbia's Terminal Tackle fishing gloves allow you to maintain dexterity while still providing UPF 50 sun protection. The Terminal Tackle gloves have a UPF 50 rating, providing full sun protection to help prevent wrinkles and age spots.
With a stretchy elastic wristband, Terminal Tackle fishing gloves are snug and comfortable.
I am impressed by the weight and construction of these gloves. These gloves are comfortable to wear for extended periods of time and have proven to be durable for kayak fishing.
Anyone looking for a reliable pair of fishing gloves should consider the Columbia Terminal Tackle gloves.
Shop Online for the Columbia Terminal Tackle Fishing Gloves
With its organic cotton and spandex material, the Tilley T4MO-1 Hikers Hat is a great hat for fishing. This lightweight and breathable hat provides excellent sun protection while keeping your head cool and comfortable in hot weather. The Tilley's Hikers Hat is one of the most comfortable brimmed hats on the market.

Featuring a UPF 50+ rating, the Tilley T4MO-1 Hikers Hat offers excellent sun protection. The hat is a solid option for hot weather. The breathable design and moisture-wicking Hydrofil head band work together to keep your head cool and dry.

In case of rain, the Hikers Hat is made from a water-repellent fabric that will keep your head dry. It isn't waterproof, but it does an excellent job of protecting your face from the rain.

A concealed pocket on the T4MO-1 is perfect for storing identification, credit cards, and fishing licenses. With the under-chin wind cord, you won't have to worry about losing the hat and what you have in your pocket.

And what happens if it does accidentally fall into the water?

Nothing to worry about.

Tilley's has designed the hat with buoyancy so that if it falls in, it will float until you can pick it up.

Bluesign-approved Tilley's T4MO-1 Hikers Hat is made of organic and recycled materials. An angler seeking a sustainable product should consider this product.

Tilley's hats are covered by a lifetime warranty. As well as covering the usual "manufacturer defects", they also warranty their hats against wear and tear. In other words, if your hat begins to look shabby after just wearing it, just give them a call. The hat will either be repaired or replaced at no charge.

If you are looking for a high-quality, comfortable, and highly breathable fishing hat with a variety of features, check out the Tilley T4MO-1 Hikers Hat.
Shop Online for the Tilley T4MO1 Hikers Hat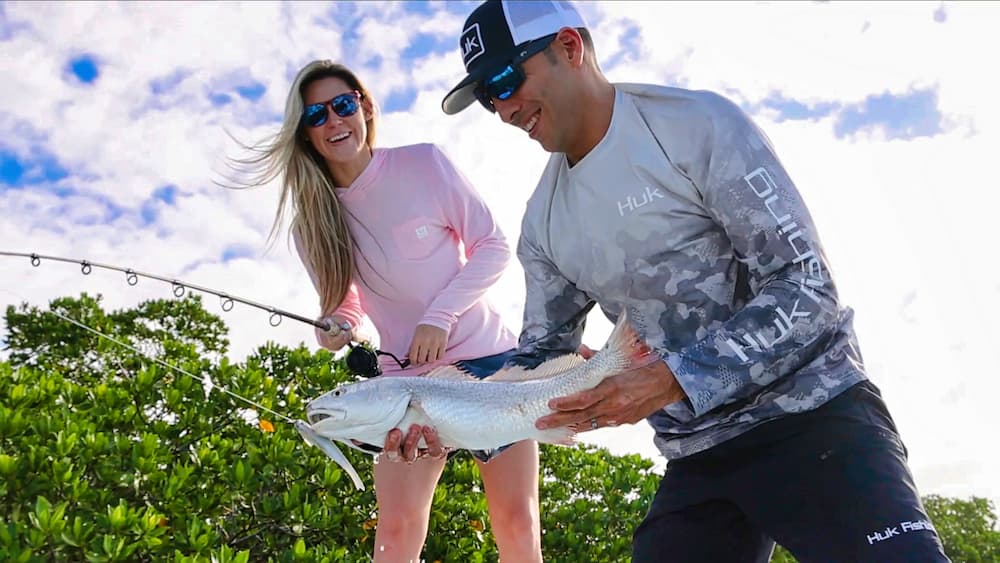 Selecting The Right Clothing
The apparel you choose for fishing is extremely important. There are a number of significant considerations when it comes to fishing gear. You want to make sure that your clothing is protecting you from the elements and aiding you in your fishing activities.
Besides being practical, we think you should also like how you look. When you can, we recommend getting items you like the look of and that will help you achieve your goals.
Dressing for fishing has traditionally been very casual. However over the last few years we have seen an increase in the number of anglers who are taking both the sport of fishing and their appearance quite seriously.
The trend toward high-quality fishing clothing is fairly new but its popularity is growing rapidly. It wasn't long ago we would see fishermen wearing only flannel shirts and tattered jeans.
These days it's not uncommon to see a fisherman in a high-quality fishing shirt, with all-weather fishing pants, a belt and a pair of fashionable all-weather fishing boots. It's a pleasant change, and one that we expect to see catch on.
So, you're planning a fishing trip but are worried about the hot weather. We are not going to lie to you- fishing in the heat is hard. And we're not just talking about the physical exertion of reeling fish in, we're talking about avoiding dehydration. As you're out in the sun, you want to be sure that you are drinking plenty of water. If you are starting to feel even the slightest bit dehydrated, take a moment to sip water.
You'll want to wear clothing that has enhanced breathability, but that still protects you from the sun. Look for clothing that has a high SPF rating in the 40's to 50's.
You'll want a high-quality pair of polarized sunglasses as well as a hat with adequate levels of sun protection.
Sunscreen lotion is also a wise idea and can be easily found online or at many big box stores. Make sure you re-apply the sunscreen throughout the day.
So, you're fishing in the cold. Well, good for you. Fishing in the cold can be very rewarding. Instead of packing heavy winter clothes when you go out on a fishing trip, you can get by with some simple additions to your everyday fishing outfit.
We recommend wearing a fishing vest as well as a couple of different pairs of gloves. The vest should have a built in thermal layer, as well as ample pockets to carry your valuables and any bait you might need.
For the hands, you'll want to make sure you have some good gloves, preferably ones that are waterproof. Fingers can get cold really quickly and your hands are essential for using tackle.
You'll want a warm hat that has ear protection to keep your whole head well insulated.
Opt for a well insulated jacket that is wind proof.
If you're going fishing in the rain, you're in for a treat. Fishing in the rain is great. You might get a little wet, but it's a whole lot of fun. As far as clothing goes, you'll want to stick with the basics.
Keep your head well covered. You'll want a sturdy hat with a large brim to keep you dry.
You should also bring along some rain gear. Some rain gear is relatively light and compact, making it easy to carry with you. If you want to ensure that you stay dry, you might want to bring along a rain suit.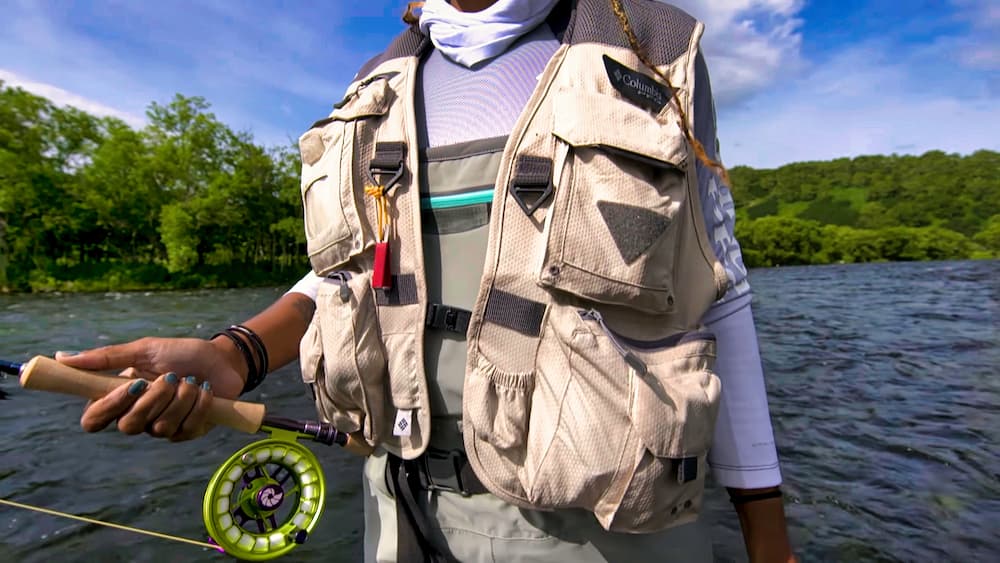 When you are actually fishing, it's imperative to be wearing clothing that offers you maximum freedom of movement. You don't want to be worrying about being restricted by your clothing. Instead, you should be focused on your fishing and enjoying the beautiful weather.
We recommend wearing a pair of high quality fishing pants, a belt and a fishing vest for maximum comfort and freedom of movement.
You'll also want a reliable pair of waterproof boots to keep your feet dry and comfortable. You'll have the freedom to move around and you won't have to worry about getting your boots wet.
UPF stands for Ultraviolet Protection Factor, and it is basically a rating system for how much sun protection a piece of clothing offers. The higher the UPF rating, the more protected you'll be from the sun.
This can be an important consideration whether it's warm outside or not. You can easily get a sunburn in cold weather if the sun is out.
Wearing UPF clothing will keep you protected from the sun, but you'll also want to drink plenty of water and make sure you apply a high-SPF sunscreen to avoid getting burned.
So we've covered a lot of ground here in this article about fishing apparel.
Hopefully you've learned some great tips and found the right fishing apparel for you!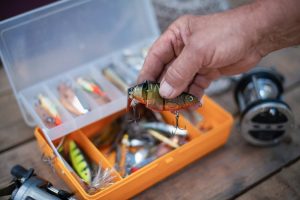 Even though spring fishing offers some of the best opportunities for smallmouth and largemouth, it also requires good technique to make the most of it. Get the right knowledge and lures you need to land your next trophy bass.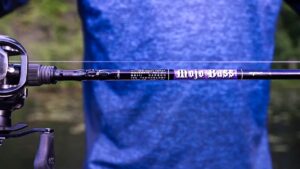 The St. Croix Mojo Bass series of rods were designed to offer bass anglers a quality, affordable when looking for their next fishing rod. What they've produced is a sleek, well-crafted series of rods that are available in both spinning and casting gear configurations. Check out our full review of the St. Croix Mojo Bass rods.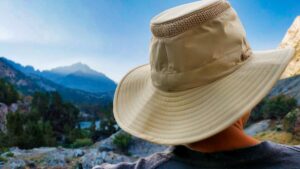 Going fishing? You'll want the T4MO-1 Hikers Hat. It's a must-have for keeping the sun off your face and neck while you're out on the water. Don't let the name fool you. This hat is not restricted to hiking, but works for fishing, as it provides excellent sun protection and is comfortable to wear all day.