16 Best Polarized Fishing Sunglasses
It doesn't matter what kind of fishing you do. You need a quality pair of polarized fishing sunglasses to protect your eyes from the sun and enhance your vision while out on the water. We've put together a list of the top fishing sunglasses available.
As an Amazon Associate I earn from qualifying purchases.
Instant Access To Our Private Selection...
We love sharing our expertise with others, but some times there's information and special deals we can't share openly. If you're looking for a little advantage out on the water sign up today and get instant access to our private selection of 10 lures we don't publicly share.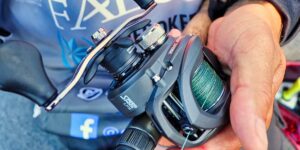 The Speed Spool LFS Baitcasting Reel is one of Lew's more affordable casters, but it doesn't lack in features or quality. It's smooth, casts very well, has a great drag system, and is very light. If you're in the market for a new reel, and don't need all of the top grade features, you should definitely take a look at the Lew's Speed Spool LFS.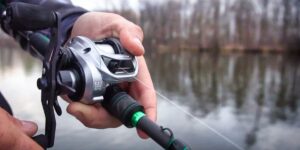 The Piscifun Alloy M baitcasting reel is an impressive fishing reel that offers great value for the price. It's an excellent option whether it's your first baitcaster or another for your collection, its quality construction and smooth performance will have you hooked. There are a couple items that could improve, but overall the Alloy M is definitely worth checking out. Read our full review here.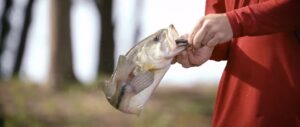 Looking for one of the best bass fishing lures? Look no further than the jig. Whether fishing in deep or shallow water, open or grass filled there's a jig and presentation for every circumstance. Few other lures offer the range of use that jigs provide.